EKSA E910 5.8Ghz Wireless Gaming Headset Review

Summary
The EKSA E910 offer a huge number of features for your money, and they make a good choice for an affordable wireless gaming headset. Sound quality could be better in some scenarios, but overall it is good for the price you pay.
Pros
Good sound quality considering the price & customisable via EQ
Virtual Surround via APP
3.5mm jack on dongle
5.8Ghz low latency wireless connection
Cons
Sound can be a little unbalanced with a bass-forward sound profile but the occasional harshness to the highs
EKSA are a popular, affordable option for gaming headsets. They have a wide range of options, and the EKSA E910 is the latest model offering zero-latency gaming with 5.8Ghz USB wireless connectivity and virtual 7.1 surround.
Specification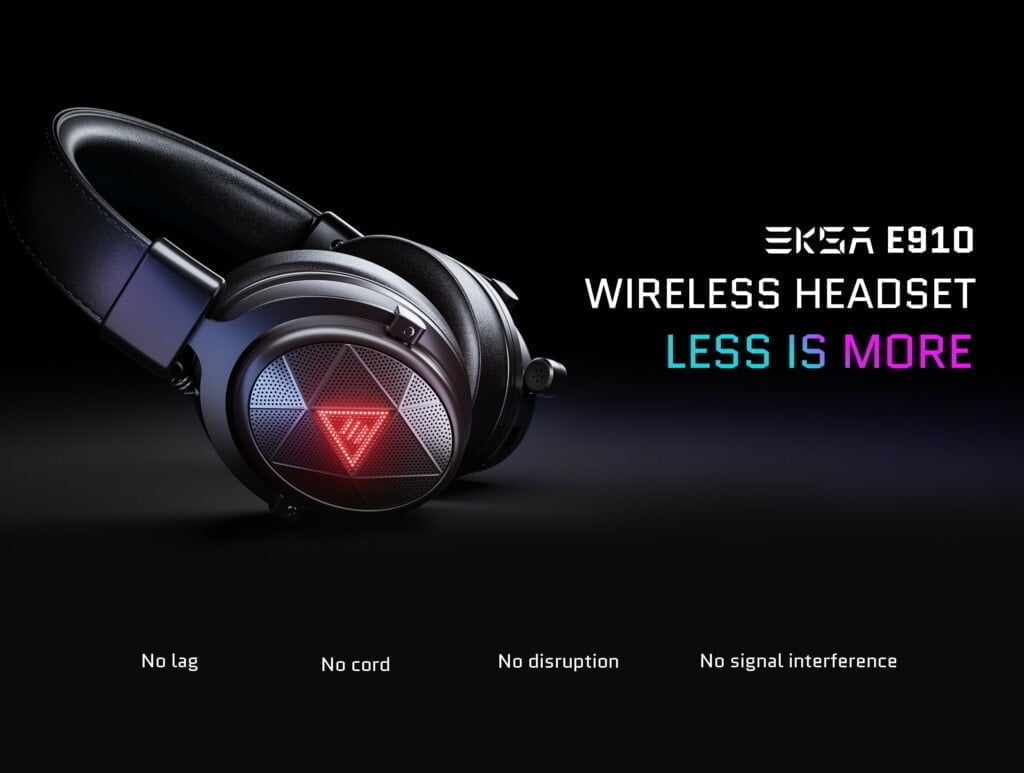 5.8Ghz USB Wireless Connection
3.5mm port on the dongle for wider comptability
Zero Tangible Latency
Virtual 7.1 Surround Sound
ENC Call Noise Cancelling
One-key Switch Sound Mode
Retractable Unidirectional Microphone
Set-Up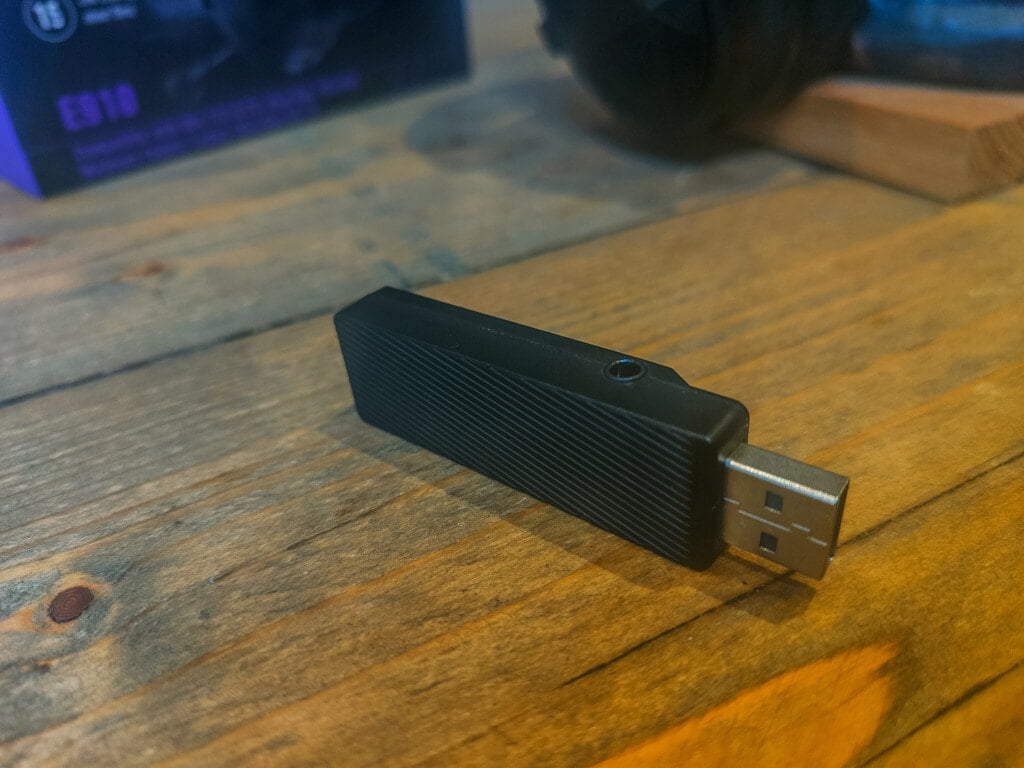 These use a pre-paired 5.8GHz dongle which offers low latency wireless connectivity compared to Bluetooth. It also means they are very easy to set up, just plug in the dongle, switch on the headphones, and they will automatically connect. For the PC, windows will auto switch to the headphones when it detects and installs them.
Weirdly, the dongle also has a 3.5mm headphone jack. If you plug the dongle into a USB power socket, you can then connect the 3.5mm to a phone/console/TV/Stereo aux out. It is a simple but clever idea to maximise device compatibility.
Design / Fit
Like most affordable headphones, these are all plastic, but the overall build quality is reasonably good, and they feel sturdy and durable.
On the sides of the earcups is some red LED embellishments to give you that gamery aesthetic.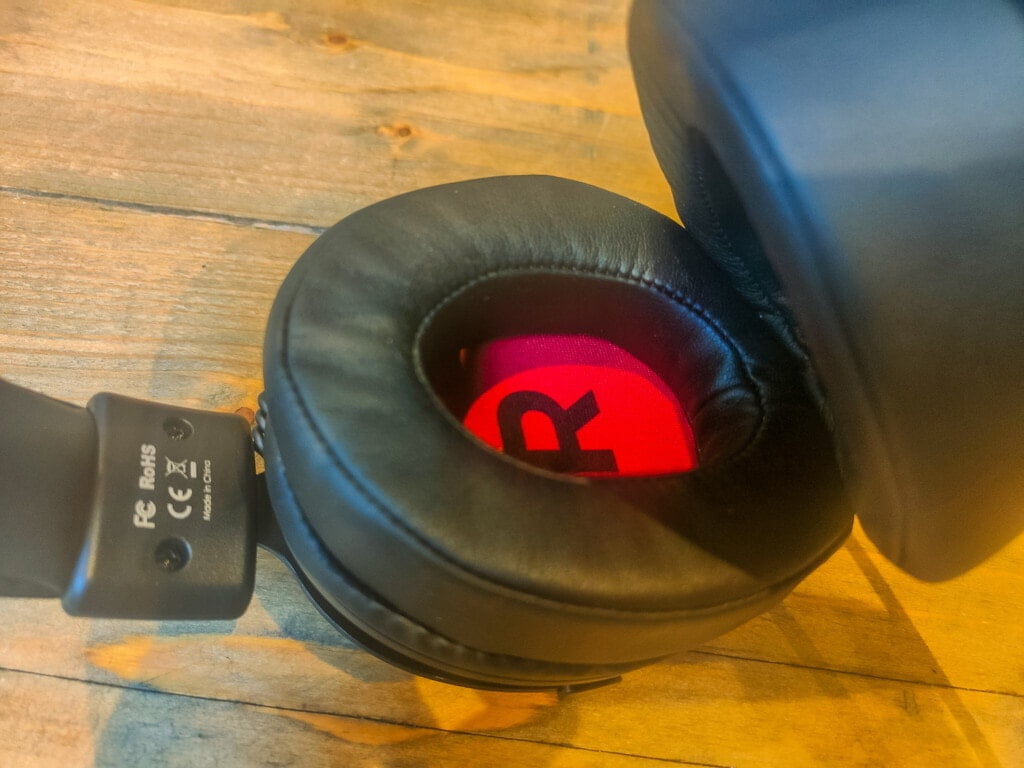 These are comfortable to wear, the earpads have very thick cushions, and the overall head pressure exerted by the headband isn't too bad.
EKSA sells replacement earpads for these, should there wear out, but it is not clear how you remove and replace them.
The microphone slides out, it is attached to a sort of thick bendable cable rather than a solid piece of plastic.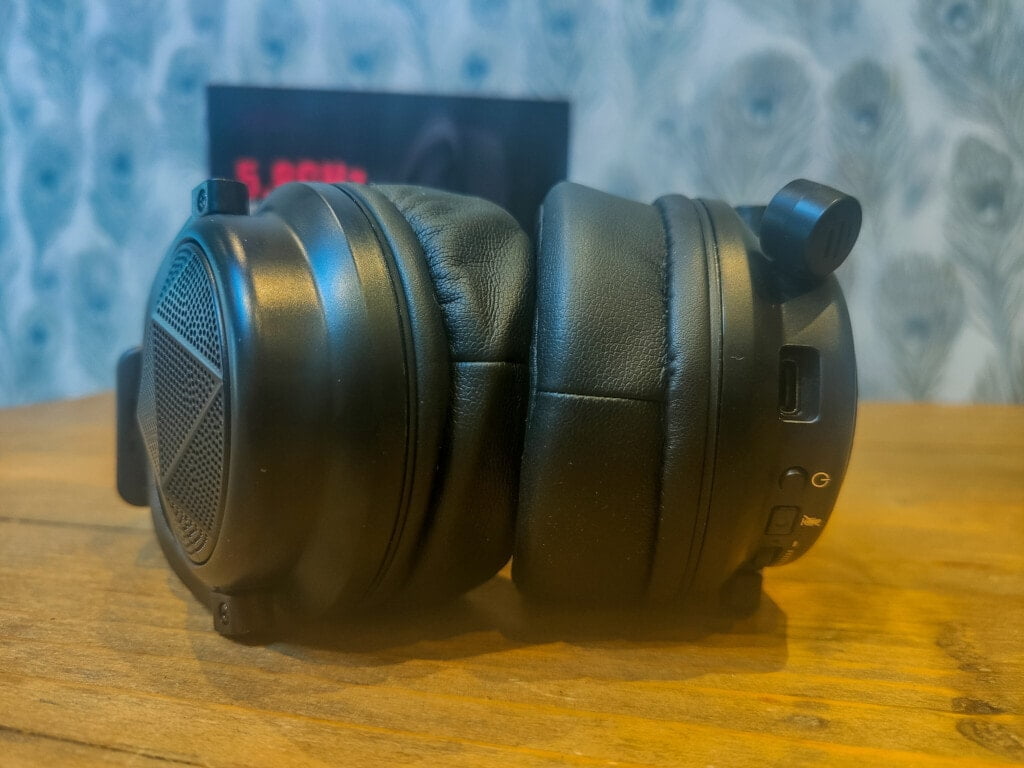 Sound Quality & Latency
I predominantly listen to music, so my initial tests were done this way.
Sound quality with music is OK but quite unbalanced. I was listening to Slipknot when Windows switched to them, and they sounded a bit harsh. However, switching to something less screamy, the bass came out, and these start to sound much more bass dominant.
The more I listened to them, the more I enjoyed them, they struggle to compete with more expensive options, but they offer a good level of quality for the price you pay.
Gaming is generally good, I am less picky about the overall quality of audio when gaming. Dialogue is clear and ambient noises come through well, while explosions and gunfire are pleasantly boomy.
These offer virtual surround when used with the EKSA app. It works OK as a free option, but Windows Spacial sound is often regarded as better, then the paid Dolby Atmos app, offers superior performance again.