The passion for gaming and its trends in India has evolved tremendously. Whether it is gaming on phone, gaming on PC, or gaming on consoles like Play station or Xbox, all of it has seen a spike in popularity. The reason could be anything from high-resolution gameplay to interesting or aggressive stories.
Not only for time pass, but some people have made gaming as their profession and are earning a good amount of money from streaming the games online and uploading the gameplays.

';
var randomNumber = Math.random();
var isIndia = (window.geoinfo && window.geoinfo.CountryCode === 'IN') && (window.location.href.indexOf('outsideindia') === -1 );
//console.log(isIndia && randomNumber If you are interested in gaming and thinking about what all you need for making a lag-free gaming PC you are at the right place. Here, we have listed all the products that are required for a smooth gaming experience.
Step 1:
The first step is to choose a perfect CPU cabinet in which all the parts of your computer will be attached.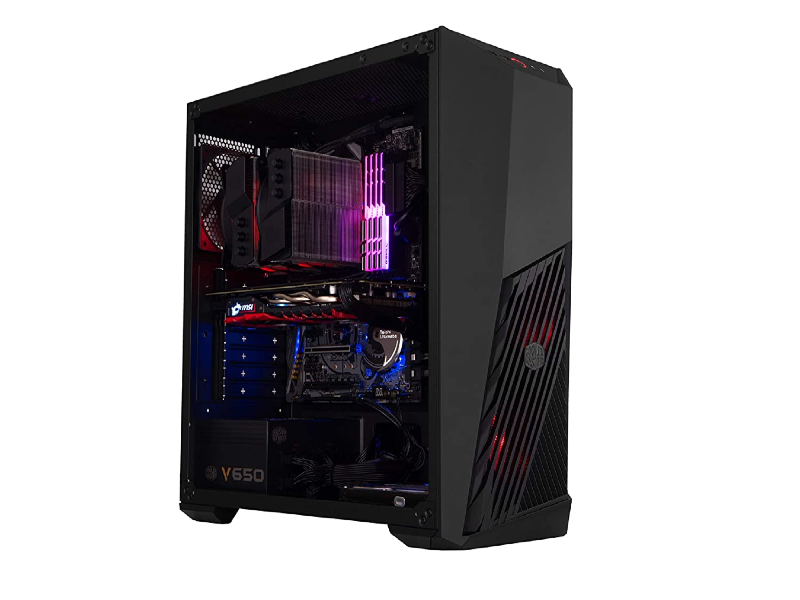 The first on the list and the thing that can provide you good looks is a decent cabinet. A cabinet is something that has all the components installed in it. Whether it is your processor or your ram, everything has to be there at the dedicated slot in the cabinet to make the PC work. Also, one thing that is important for a cabinet is the number of fans it can withhold. As, while gaming your GPU and CPU get heated and it needs to be cooled down. The more number of fans, the better the performance.
Another thing that is trending nowadays is lighting. The cabinets, for better looks, deliver RGB light that enhances the look of your PC and the table as well.
Things to consider:
The cabinet should be selected as per the size of the motherboard.
You should choose one that has the best cooling options.
These are our best picks that are worth considering:
Ant Esports ICE-200TG Mid Tower Gaming Cabinet Computer case with RGB
Silverstone FARA R1 PRO Stylish
Step 2:


Considering your requirements, choose a motherboard accordingly. The motherboard is an important component on which every part of your computer will get attached.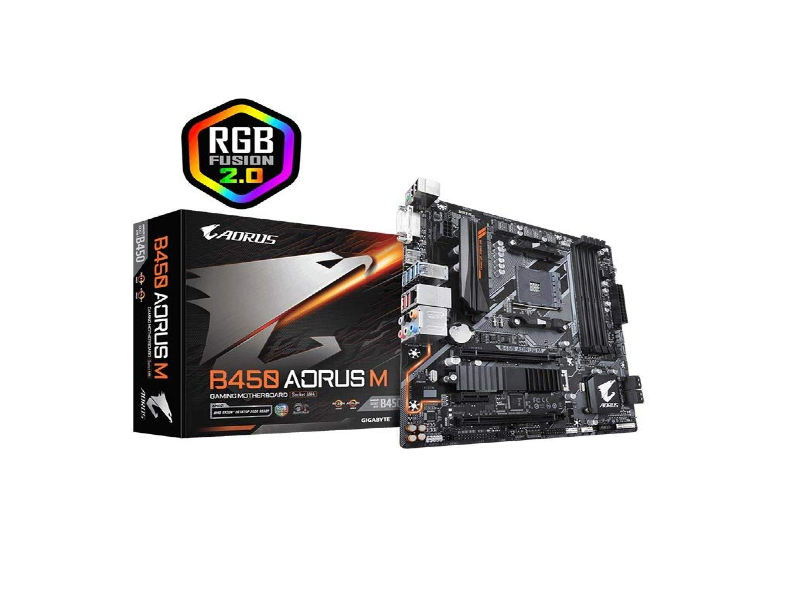 A motherboard is like a mother of a family. It ties everything together and makes them work as a team. It is the main board that provides your computer logic. Without the motherboard, no parts of your computer can even function. Be it a processor or a GPU, fixes in the dedicated slots of the motherboard.
If you are looking forward to building a gaming computer, you should choose a motherboard that supports DDR5 ram sticks. And it should have multiple PCI slots and support the processor you are planning to use.
Things to consider:
You should choose the form of a motherboard as per your requirements. There are three forms available.
It should support your processor, GPU, and ram sticks for better performance.
Should have multiple PCI slots.

These are our best picks:
Gigabyte B450M DS3H (AMD Ryzen AM4/M.2/HMDI/DVI/USB 3.1/DDR4/Micro ATX/Motherboard)

Step 3:


A processor of your PC is something that helps you complete your tasks faster and in a more efficient way. So, you should consider all the options as per your requirements. If you are looking for something more than gaming Ryzen would be the best option for you.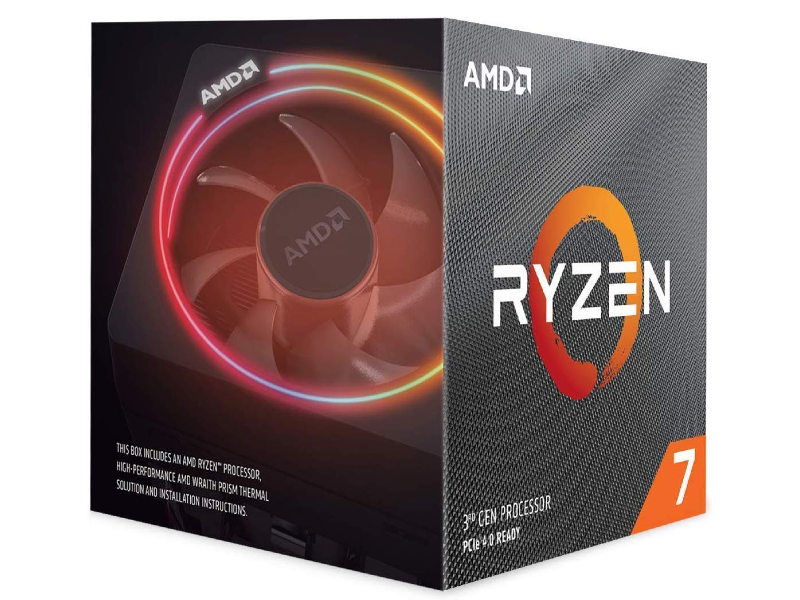 Gaming requires a processor that has very high processing speeds. The main use of a processor is to complete the task you ask your computer to do or make some changes to it. The time it takes to do the same is the processing speed. The higher the processing speed, the more smoothly you can run a game on your computer.


Things to consider:
The more cores and the more the clock speed, the faster your computer will be.
If you are looking for more option, you can look at this as well:
Intel Core i7 9700 Desktop 9th Gen Processor 8 Cores
Step 4:


The most important step of the whole process is to a GPU/Graphics card. Depending on your budget and requirements choose the model and memory option.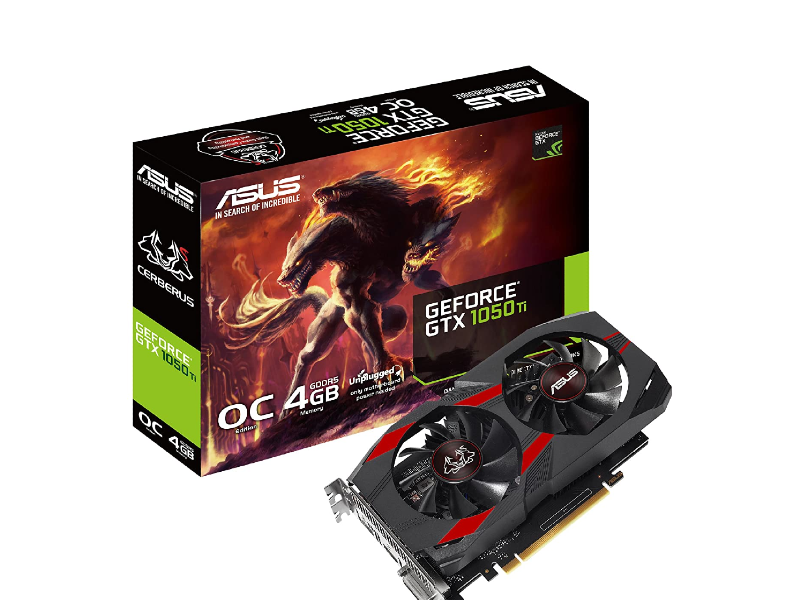 For gaming, the main component that helps you run a game smoothly is a graphic card. It is something that takes care of the frame rates, the smoothness of the game, rendering a video, or enhancing the quality of video streaming.
If you are looking for a hardcore gaming setup, you should go for a high-end graphics card with high memory, if you are looking for better results. One important thing that you should keep in your mind while buying a graphic card is it should have a good number of fans, because of the load, it gets heated real quick and needs to be cooled.
Things to consider:
You should keep space and cooling in mind while selecting one.
The more the memory, the better the performance.
This is the best pick:
GIGABYTE GV-N208SWF3OC-8GD Integrated with 8GB GDDR6 256-bit Memory, WINDFORCE 3X Cooling System

Step 5:


Again, depending on the use or requirements you have to choose a storage device. If you are looking for a PC for gaming only, you should look for an SSD as it will give you better and faster results.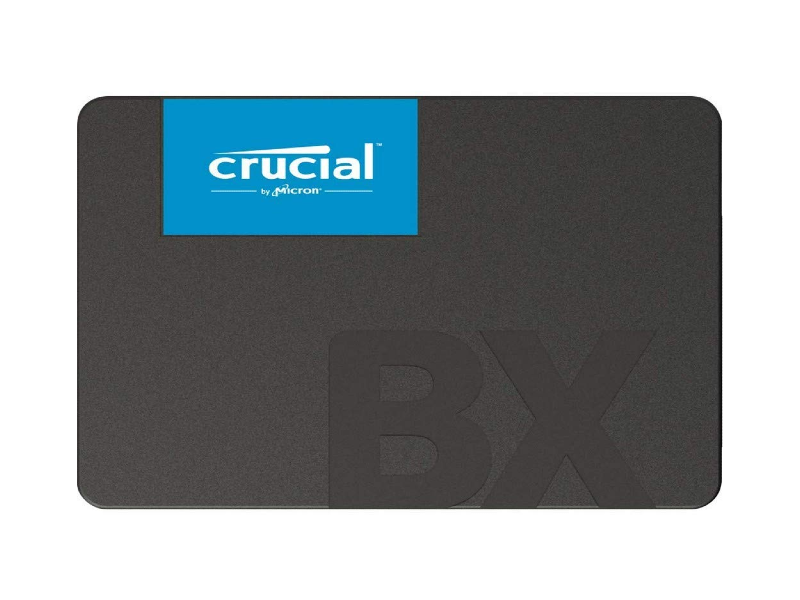 Be it a hard disk or an SSD, a storage device will be an essential part of the computer as you will be downloading or installing the games in it. And if you are looking for customizing a gaming PC, you should consider SSD as an option as it has great speed and storage capacity. But in case you are looking for a budget PC, you should consider a hard disk.

Things to consider:


You should look for the storage capacity as per your requirements.
It should have a high-speed transfer capacity for better performance.
These are our best picks:
Seagate BarraCuda 1 TB Internal Hard Drive HDD

Toshiba 1TB Desktop 7200rpm Internal Hard Drive

Western Digital WD Green 240 GB 2.5 inch SATA III Internal Solid State Drive
Step 6:


One of the most important steps is to select the ram. It can be said as a backbone of a computer as it helps you multitask in your respective systems.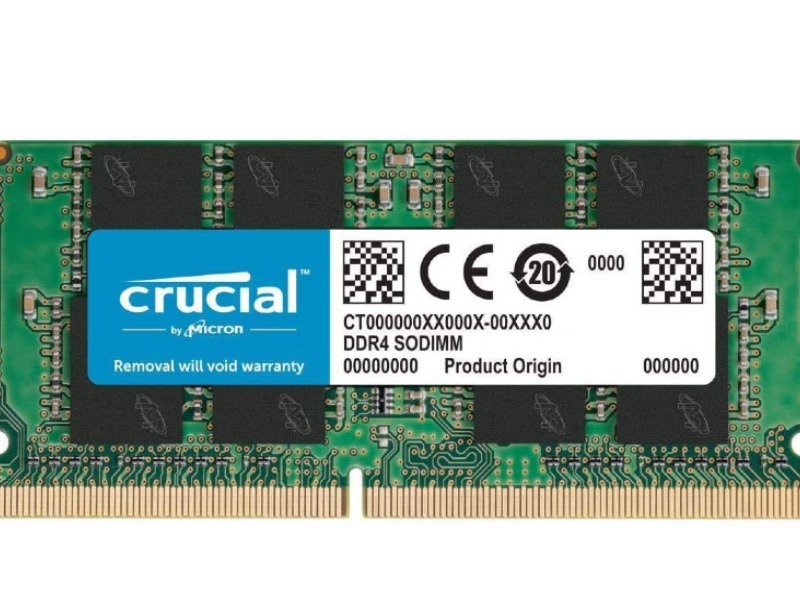 Ram is something that helps your computer work faster and efficiently. It is used to save the data temporarily at a very high speed and help the computer to get access to that data. If you are someone, who is customizing your PC for multitasking, for instance, gaming and video editing, you should have a good amount of ram storage. If not, the PC will work slow and will not allow you to even complete your basic task easily.
Also, you should keep the form of ram you will use in your mind before buying the setup. You cannot use a DDR 2 ram on the motherboard, which only works with DDR3 rams and above.
Things to consider :


Select the ram as per your motherboard's requirements.
DDR4 and above are ideal for gaming.
The more the memory of Ram, the better performance your PC will deliver.
This is our best pick:


Corsair Vengeance LPX 8GB DDR4 3000

Step 7:


Selecting a gaming keyboard and mouse is a secondary yet an essential step that you should not neglect. It is advisable that you should buy a combo rather than selecting a keyboard and a mouse separately as it will be easy for your pocket.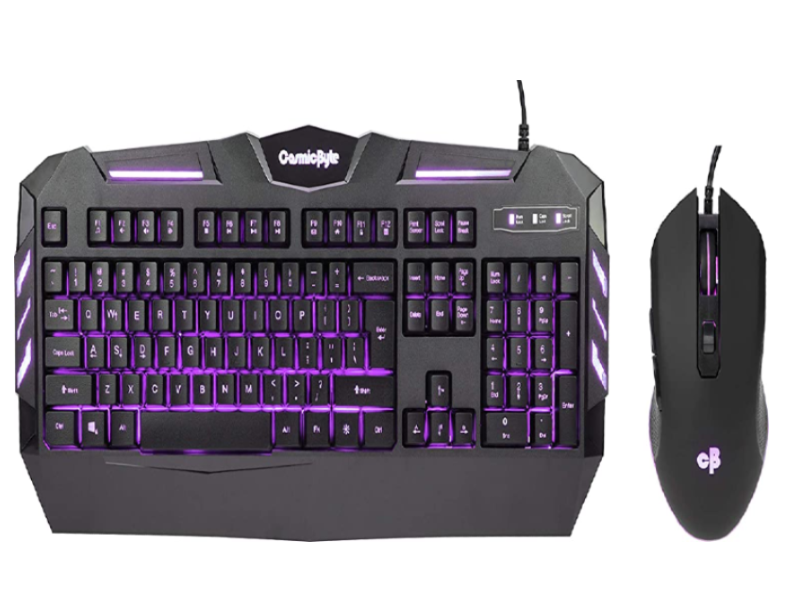 Apart from the CPU, for a better gaming experience, you should have a gaming mouse and a gaming keyboard. These are specially designed for gaming. The main objective of these keyboards and mouses is to give you a better connection, better handling, and smoother experience. Be it video editing or gaming, this will get your task done quite easily.


Things to consider:
The mouse should have extra buttons that will help you in shooting games.
The keys of the keyboard should not be noisy and should have no latency.
These are the best combos you can consider:
CORSAIR K70 Mechanical Gaming Keyboard-Red LED-USB Passthrough

Zebronics Zeb-Transformer Gaming Keyboard and Mouse Combo
Step 8:


Selecting a gaming monitor is tough as there are a lot of queries be it a display, resolution, refresh rate or the size, but you can just relax as we have listed some of the best gaming monitors in the segment.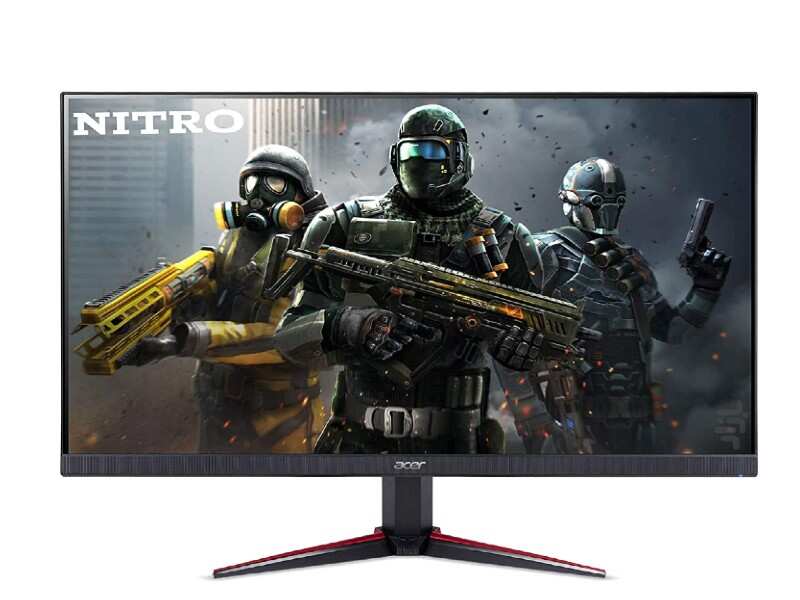 Gaming monitors are specially designed for the smoother experience as it offers more refresh rate and a fast response time as compared to a regular monitor. One more thing that is different from the gaming monitors, is they will offer you an impressive resolution that can help you in HD gaming without any lag and latency.

Things to consider:


The monitor should have a refresh rate of more than 75 Hz for the best experience.
The larger the screen size the better the gaming experience.
If you are looking for more options, you can have a look at these:

Acer Nitro QG221Q 21.5 Inch Full HD Gaming Monitor – VA Panel – 1 MS – 75 Hz

Step 9:


The final step that will make the process complete is selecting the speaker set. It is quite obvious that gaming without sound would not be even possible. So selecting a speaker set with quality sound is a must.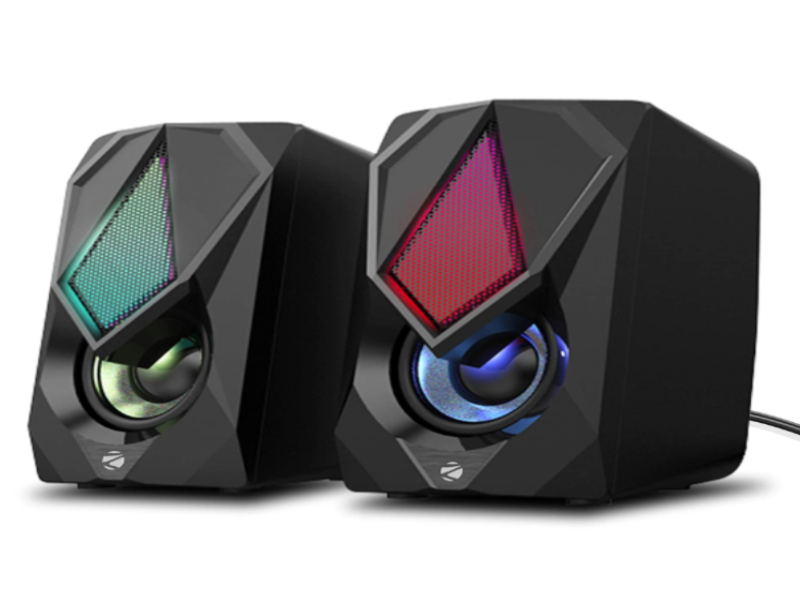 If you are a hardcore gamer, you might know the importance of sound. A speaker with a good base is essential for a PC, as it not only helps you in gaming but may help you in listening to songs or editing purposes.

If you are looking for some other options, you can consider this as well:
AmazonBasics USB-Powered PC Computer Speakers with Dynamic Sound
DISCLAIMER
: The Times of India's journalists were not involved in the production of this article.