Refresh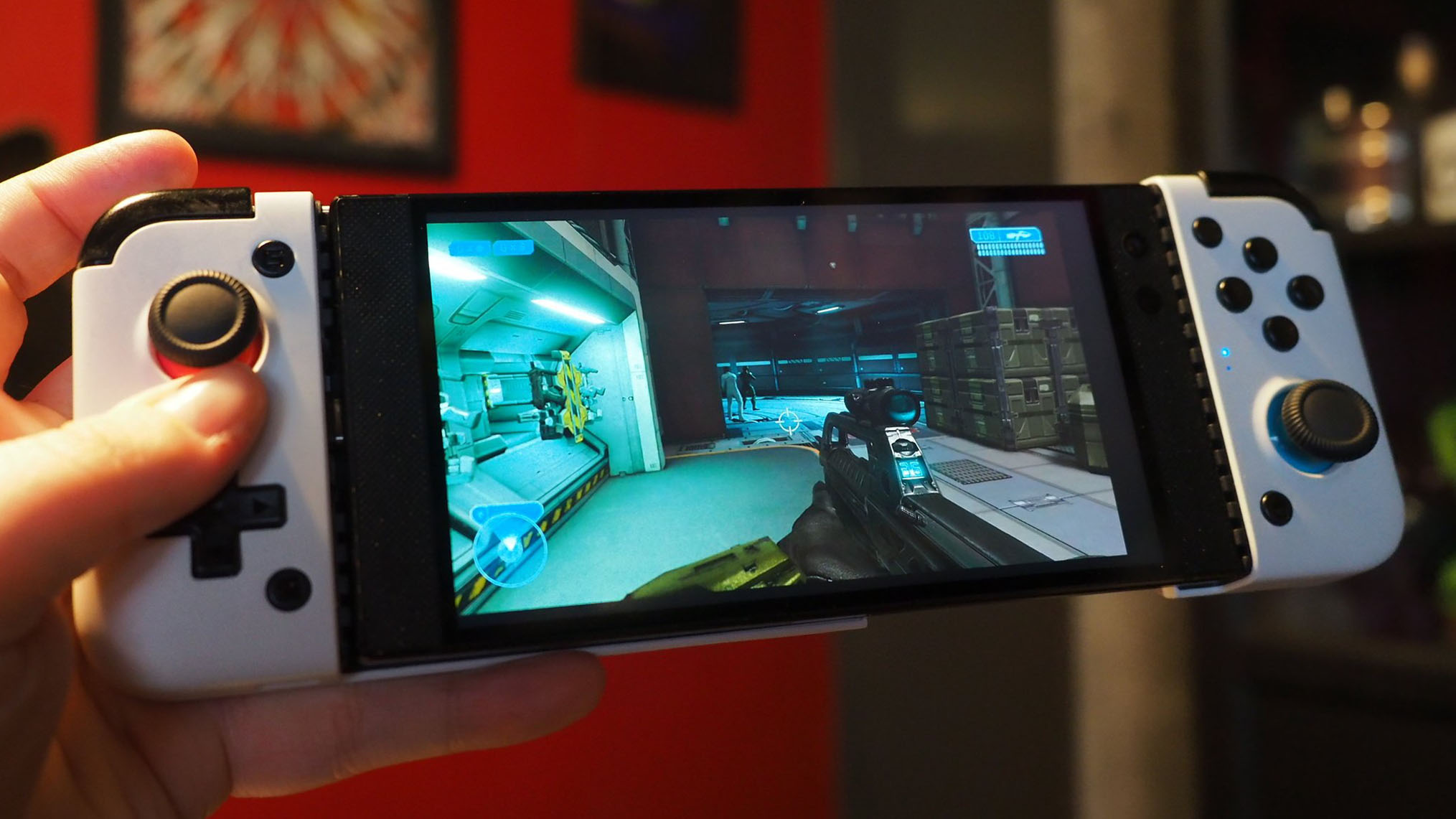 If you don't mind having the white version of this excellent mobile Xbox game controller for Android, you can grab a chunky 20% off for Black Friday.
The GameSir X2 Pro is the latest mobile controller from the company, and is arguably competing for the spot of one of the best Xbox cloud controllers on the market right now. In my GameSir X2 Pro review, I go over how it has elevated triggers, superior USB-C connectivity, and high-quality inputs all around, making it a great option for anyone interested in getting into the growing Xbox Cloud Gaming market with Xbox Game Pass.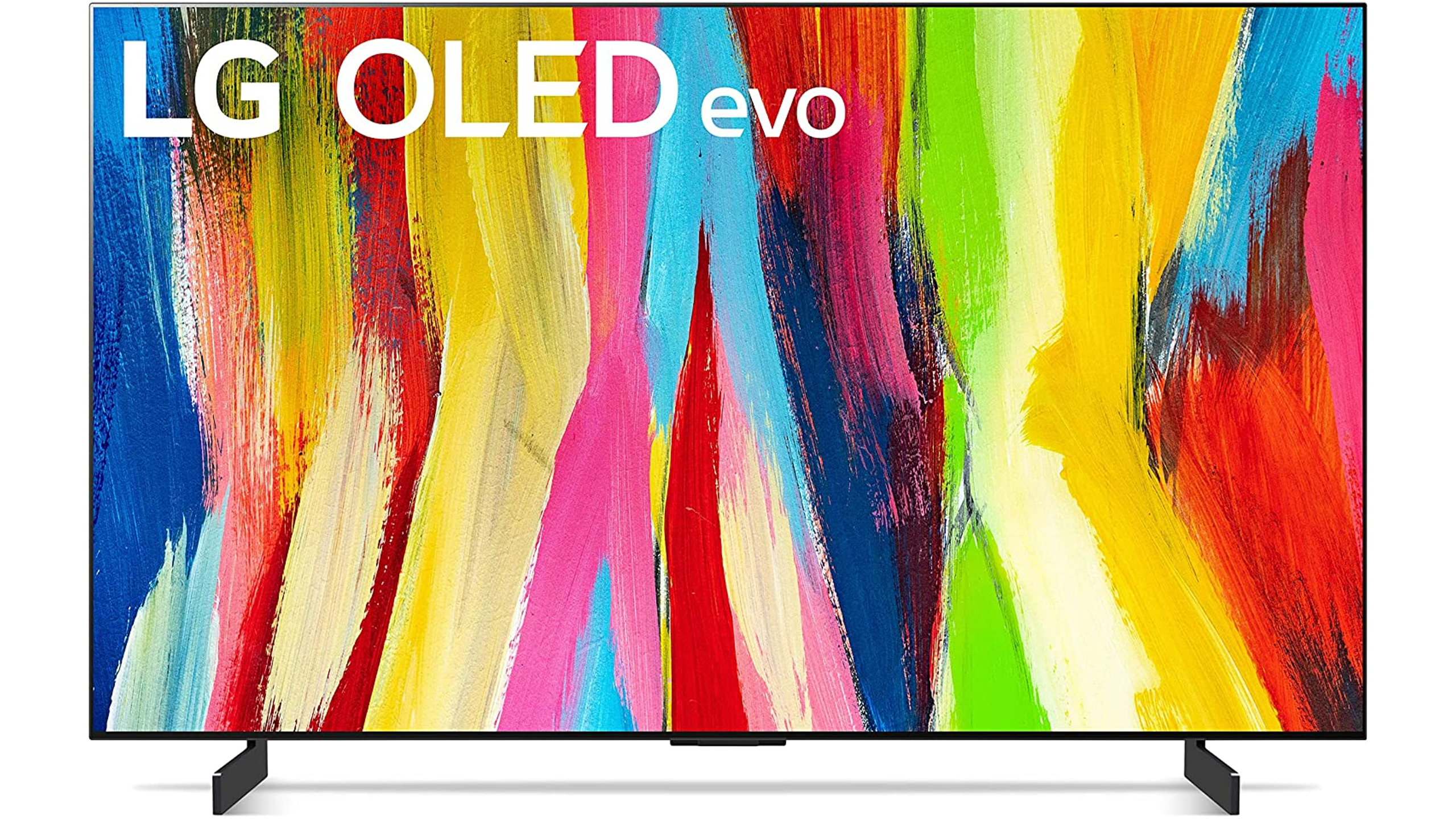 Some of the best gaming TVs for years have been LG's C-Class OLEDs, which are highly sought after but often passed over because of their premium price tag. For Black Friday, the entire range of LG's latest high-end OLED smart TVs is getting a hefty price cut to help interested purchases get one in their home. The smallest 42″ model is available for only $900, while those with deeper wallets can splurge on the massive 83″ and enjoy a discount of $1,300 off.
The LG Class C2 OLED line of 4K smart TVs does not offer free Xbox Game Pass Ultimate or controllers like Samsung's competing S95B line, and these sets don't support Xbox Cloud Gaming streaming (yet). Still, these incredible TVs fully support and take advantage of everything the Xbox Series X and S current-gen consoles can throw at them, including 4K gaming at 120 FPS with VRR and HDR, courtesy of the advanced HDMI 2.1 ports. LG's industry-leading OLED evo panels offer stunning brightness levels combined with pitch blacks for a gorgeous, practically perfect picture.
Plus, LG offers its C2 TVs in far more sizes than Samsung's S95B, letting you customize your order for your setup and your budget. If you purchase the TV from Amazon, you'll get Amazon Alexa baked in, while the same models from Best Buy and other retailers will include Google Assistant support. If you want the ultimate TV for native console gaming with Xbox Series X|S, this is it! — Zachary Boddy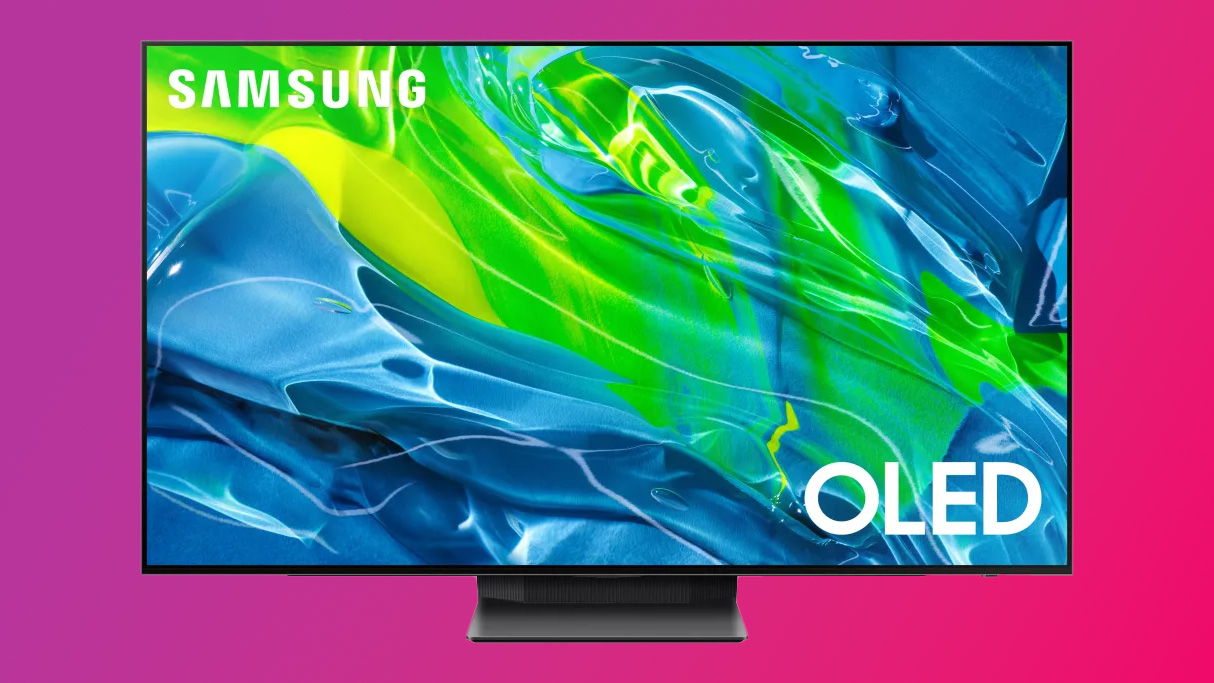 Samsung makes some of the best TVs money can buy, and one of its very best is enjoying huge savings for Black Friday and the holidays. If you own a current-gen console, especially the beefy Xbox Series X, the Samsung Class S95B is an essentially perfect TV that will take full advantage of your console and all its capabilities.
With HDMI 2.1, this TV can play games at native 4K at up to 120 FPS, with HDR and VRR support, ensuring you always have the brightest, most colorful, and smoothest image. This is also an OLED TV with ingenious Quantum Dot technology, providing a stellar picture with perfect blacks and vibrant colors. Even if you don't have an Xbox, this Samsung smart TV natively supports Xbox Cloud Gaming streaming through Xbox Game Pass Ultimate. That's hundreds of games available with a press of a button, straight from your TV!
For Black Friday, you can save 31% on the Samsung Class S95B OLED smart TV, but the savings don't stop there. Samsung is also throwing in a free 3-month subscription to Xbox Game Pass Ultimate to enable game streaming, and an Xbox Wireless Controller to make it all work. 55-inches not enough? You can upsize to 65″ for $250, preserving your 31% savings. If you'd rather buy from Best Buy, you'll still get a free controller, although you'll need to purchase an Xbox Game Pass Ultimate subscription separately. — Zachary Boddy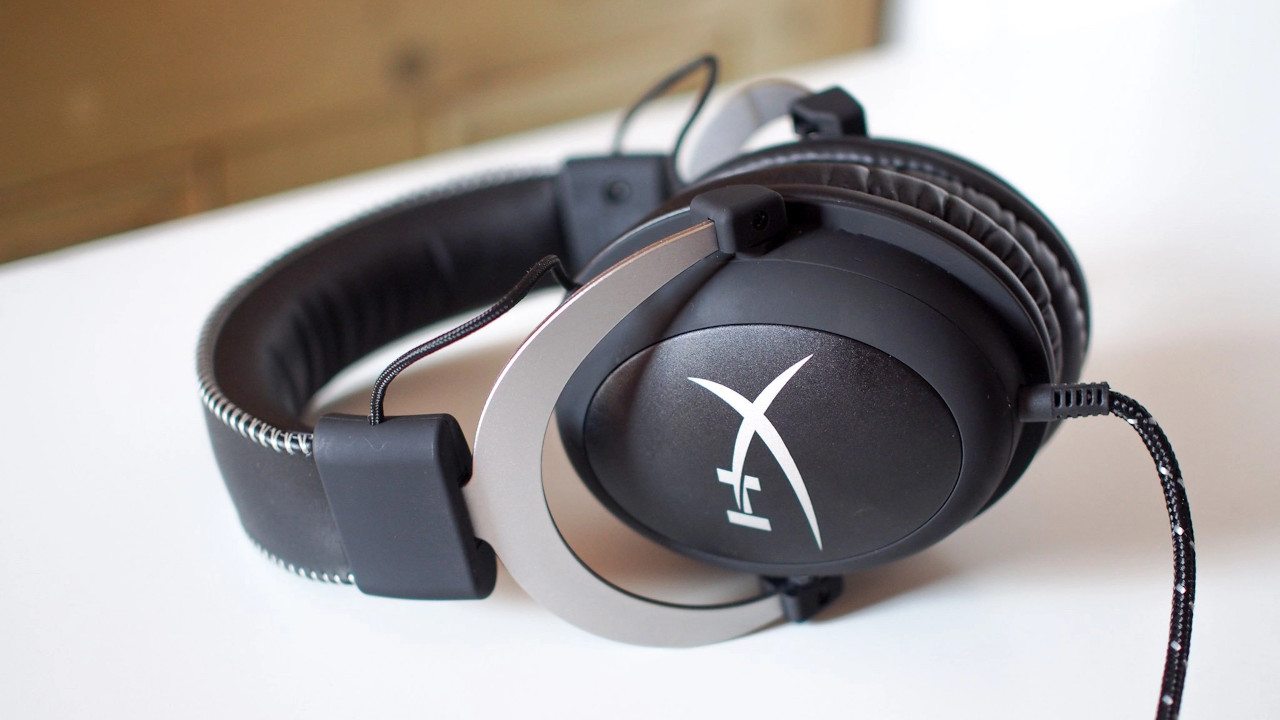 HyperX has a sizeable sale going on at Amazon right now for Black Friday, across both its Xbox and PC gaming headsets. HyperX make some of the best Xbox headsets and best PC headsets without breaking your bank account, making them products I actively and readily recommend for their sound quality and durability. The HyperX CloudX for example is a headset I would readily recommend to literally anyone, and now that it's $40 for Black Friday it's arguably the best Xbox headset deal of the lot right now. 
There are a variety of other options, too. The CloudX Flight is essentially a wireless version of the CloudX, coming in with a sizeable 70 dollars off the typical asking price. The Cloud II wired headset for PC also comes with a 7.1 surround sound USB injector, which will elevate your soundscape with cavernous spatial audio that is tough to beat. These are headsets I can't recommend enough, and the Black Friday deals season makes the value all the sweeter. 
Similar discounts on incredible HyperX headsets can be found at Best Buy, often perfectly matching those offered at Amazon. HP, the owner of HyperX, is also offering the lowest price we've seen yet on the cross-platform HyperX Cloud Stinger, as long as you use the code HyperX10 at checkout to score an extra 10% off. — Jez Corden, Zachary Boddy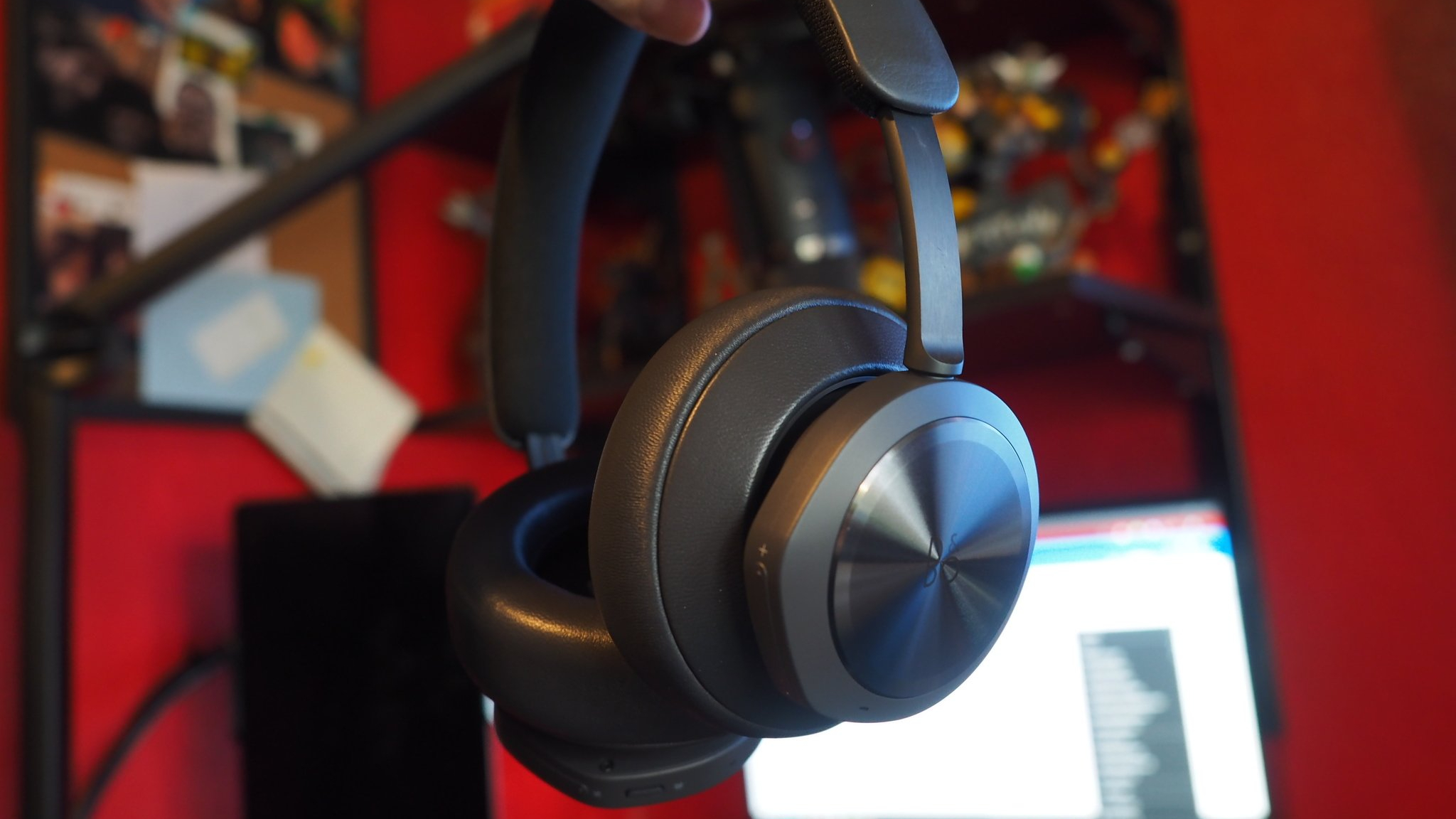 One of the biggest Xbox discounts of the entire Black Friday period isn't a console, it is, in fact, a headset. 
The B&O BeoPlay Portal headset is typically a verifiably insane $500 dollars, costing as much as an Xbox Series X itself. Why is it so expensive? It's all about premium leather, coolant-gel-infused cups, AptX Bluetooth support, active noise canceling, and other fancy bells and whistles. Ultimately, these are lifestyle headphones designed to be used with your phone for music and your PC for work calls — with a bit of Xbox on the side. I found it difficult to overlook in my B&O BeoPlay Portal review, owing to the sheer quality on offer here. But man, that RRP price point was a toughie, but this new Black Friday deal makes it far more reasonable. 
This headset supports Xbox Wireless alongside Bluetooth 5.1, making it a great headset for those who are looking for a single product for every aspect of their musical life. It feels great to wear, it has crystalline audio and premium construction throughout. If you can swallow that price point, that is. 👀 — Jez Corden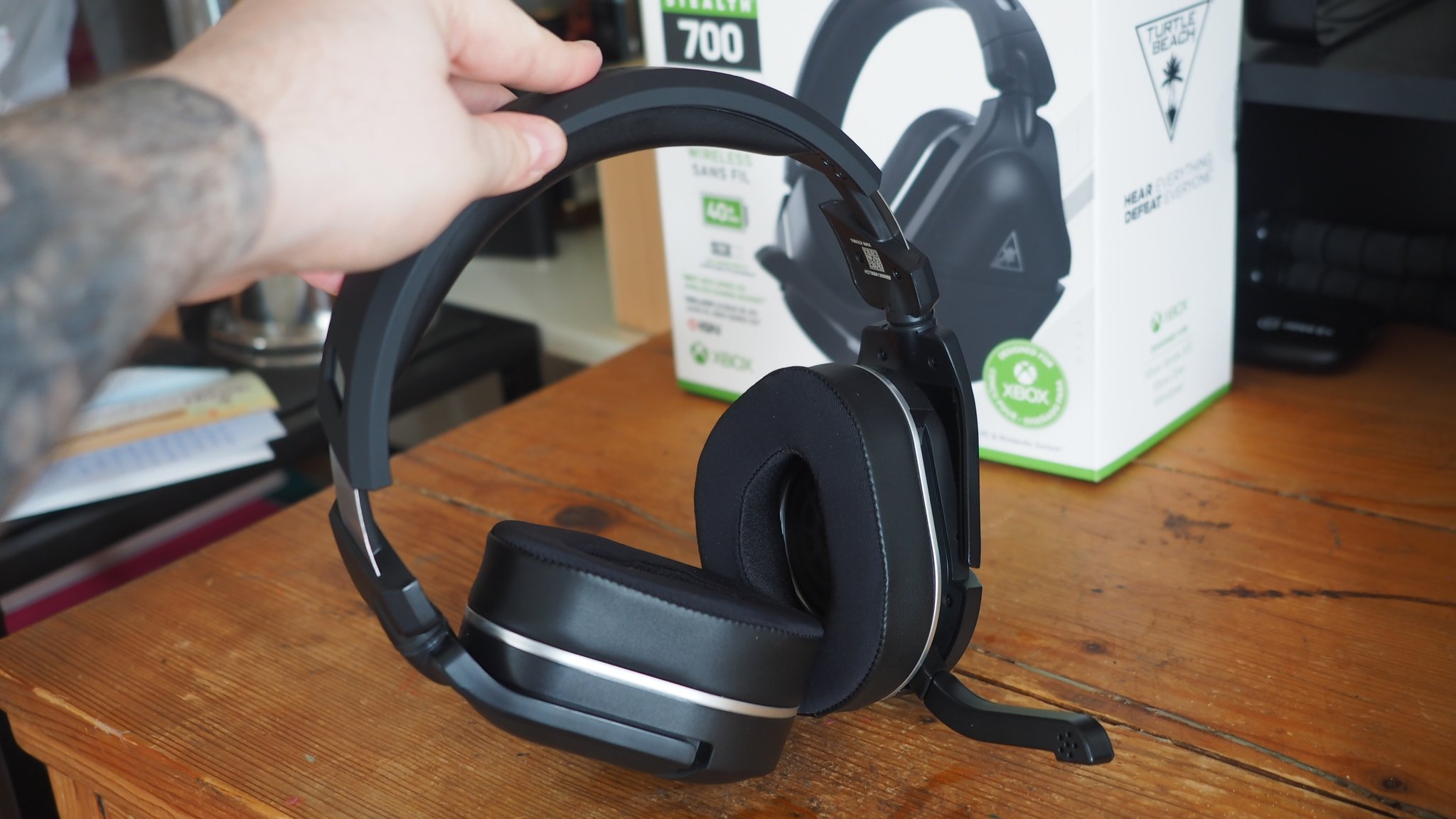 Turtle Beach is one of the world's biggest manufacturers of Xbox and PC gaming accessories, and some of their best Xbox headsets are on sale for the Black Friday season, with options for practically any budget and use case.
The premium mid-range Turtle Beach Stealth 700 Gen 2 MAX earned top marks in our review for its multiplatform support, stellar battery life, and fantastic sound quality, while the more affordable Stealth 600 Gen 2 earned an even higher score for its superb value-driven experience. The Battle Buds in-ear headphones are a unique solution for players looking for a portable gaming headset or something that severely undercuts the competition in price without sacrificing sound quality. — Zachary Boddy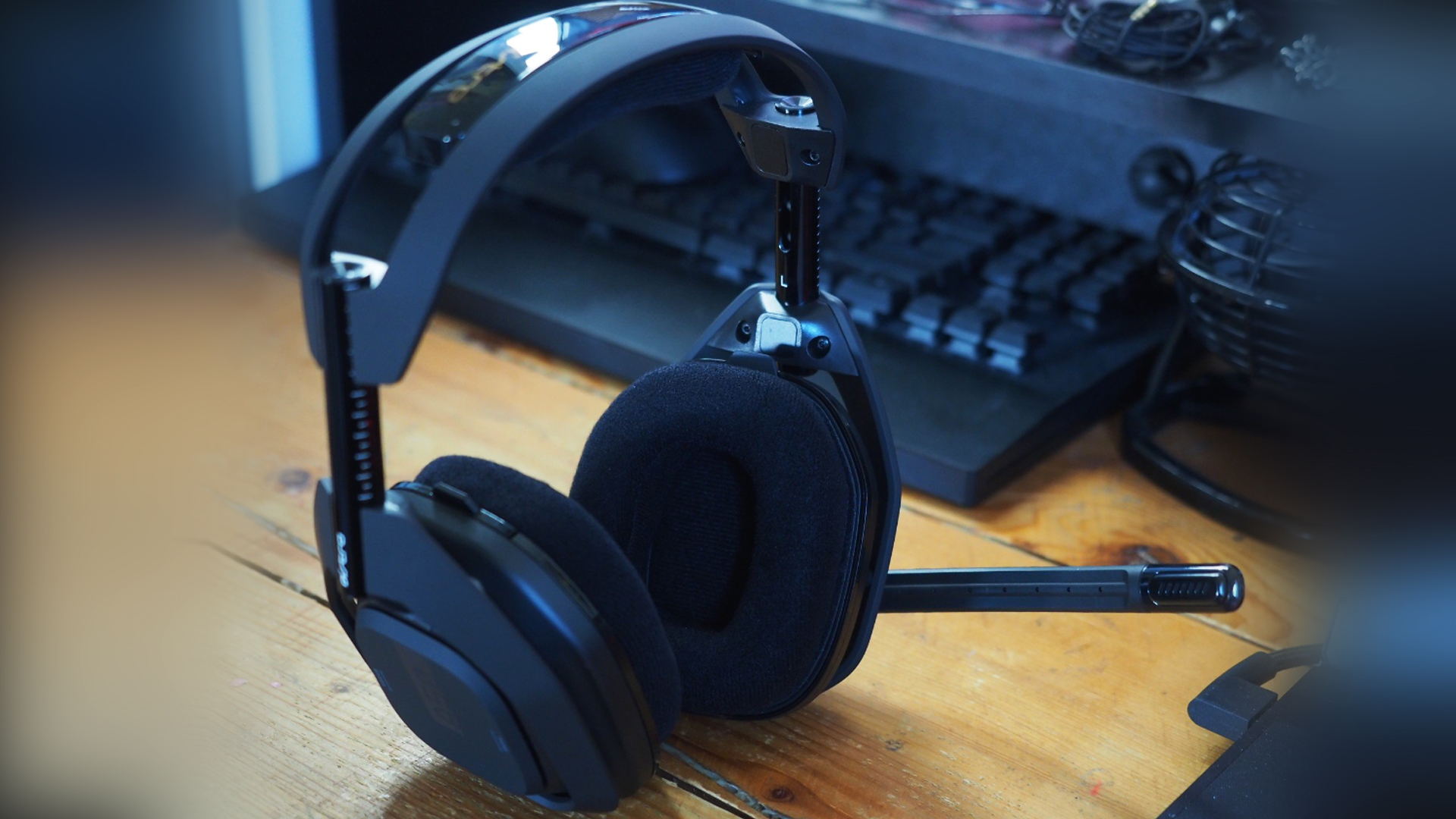 Astro is having a big Black Friday sale across many of its most popular headsets, giving you a decent saving on some of the best Xbox headsets and best PC headsets out there.
The Astro A50 is the headset I personally use the most right now. The charge dock is restlessly convenient. The fact it's one of the few gaming headsets on the market that incorporates SPDIF for connecting your TV audio straight into the soundscape makes it a winner for me. It's ideal for content creators who want to mix PC sound via USB and Xbox sound via the TV connection. It also sounds great, has a flip-to-mute mic, and feels comfortable AF across long sessions. 
The similar Astro A40 TR is another headset I used for a long time. The MixAmp also offers that SPDIF connector for TVs, making it a cheaper variant than the A50 for effectively doing the same thing, albeit via a wired connection. 
Astro is also offering deals on its A10 wired headset, which is a cheap and cheerful entry-level wired option that works across any platform with a 3.5mm socket, such as PlayStation, Nintendo Switch, and Steam Deck. — Jez Corden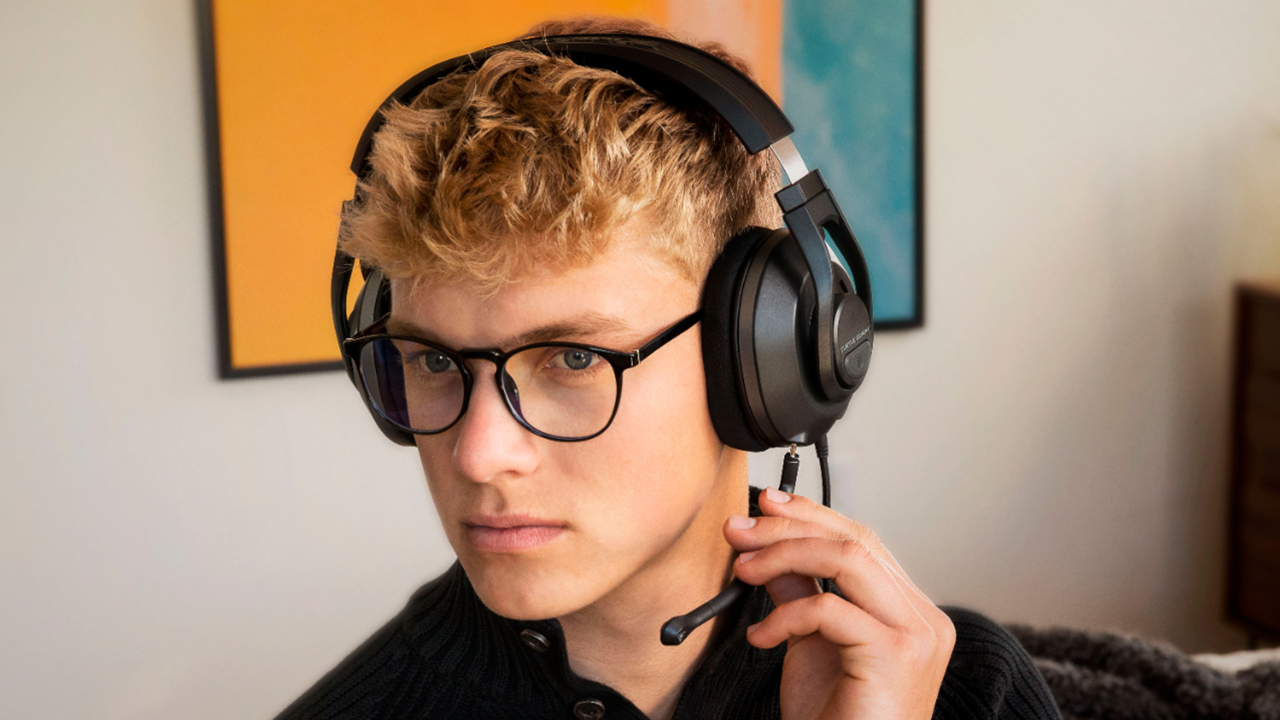 Turtle Beach actually has several gaming headsets on sale as part of Amazon's early Black Friday deals. You can check out the variety if you want and most of them should work with your Xbox gaming console. These are all relatively affordable headsets with good features and durability. 
The Recon 500 headset should work with Xbox One and the Xbox Series S and X. It has 60mm Eclipse dual drivers, a TruSpeak noise-canceling microphone so you can talk to your friends without the game audio getting in the way, a precision-engineered earcup design that'll keep you comfortable with its memory foam cushions, and a lightweight design that includes a reinforced headband. — J.D. Levite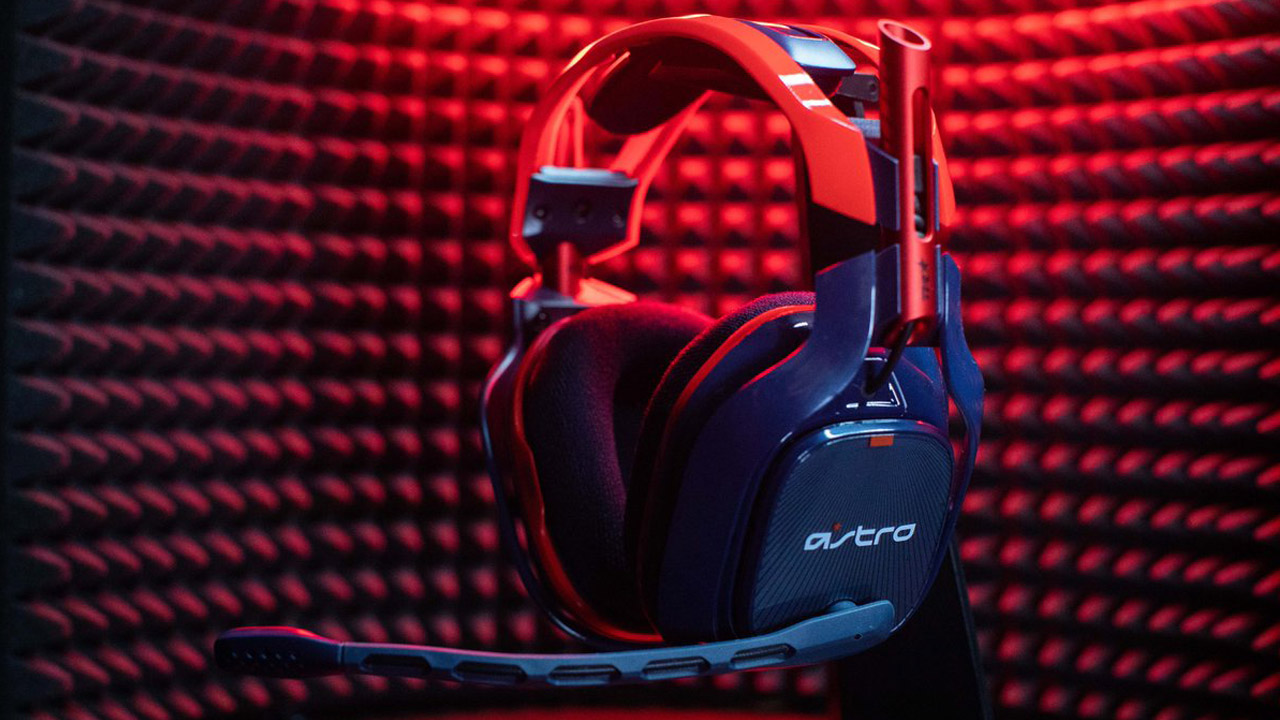 The Astro A40 TR headset is fantastic, and the X-Edition with its unique, sharp color and design is perfect for anyone wanting a new gaming headset this holiday season. It looks great, sounds better, and will last a long time. It even has the ability to be modded with a separately purchased Mod Kit, which is cool and essential for gamers that travel if you prefer a closed-back design instead of the default open-back that can be less noise-isolating. 
The A40 TR also features a unidirectional mic that can focus your voice and minimize the sound of your game. It is swappable so you can fit it where you like it. It has customizable speaker tags, and Astro even promises a low carbon impact with this product and its packaging if that's important to you. — J.D. Levite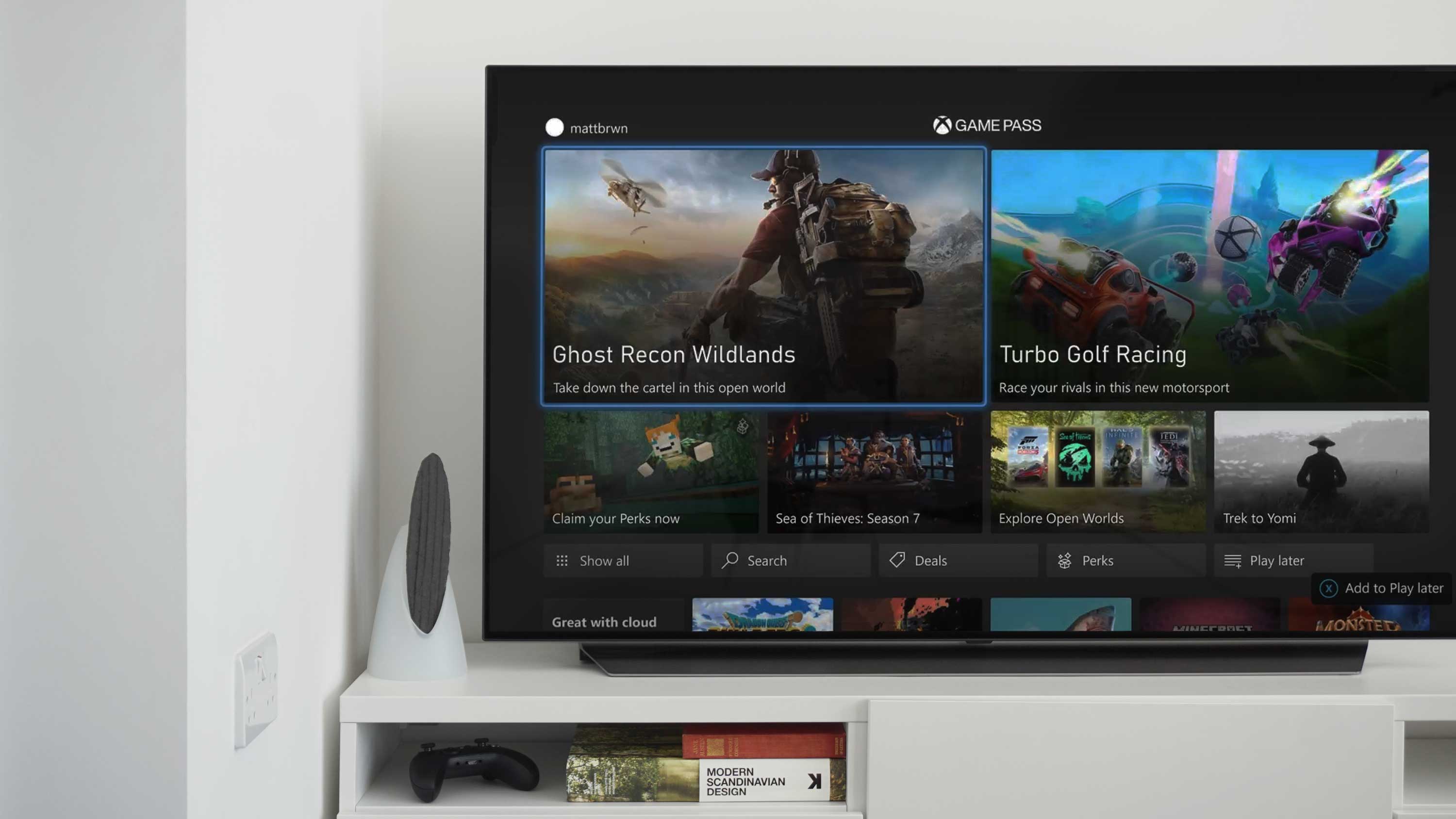 We've mentioned it before, but let's just make it clear: Xbox Game Pass is an excellent way to play games if you own an Xbox. Pay a simple monthly fee that's often way less than the cost of any individual game, especially in a modern world where game prices are increasing, and you get all the games you want as long as you're paying. Sure, there are some big name games that don't make it onto the list. But there are hundreds of other games that'll distract you so long you won't even notice. 
Of course we see plenty of deals on Game Pass as well, but many of those deals often come straight from Microsoft and are aimed at new subscribers because they want to keep the userbase growing. If you're already a subscriber, the deals are a lot less prevalent. In that case, turn to sites like CDKeys, where you can continue your subscription at a price much smaller than what it would normally cost you. The price fluctuates a lot at these sites, so keep an eye on them for the lowest price. 
Amazon also has a nice discount on Xbox Game Pass Ultimate cards, albeit not nearly as substantial. Still the savings add up, amounting to 1 free month of service for every 9 months you purchase. — J.D. Levite, Zachary Boddy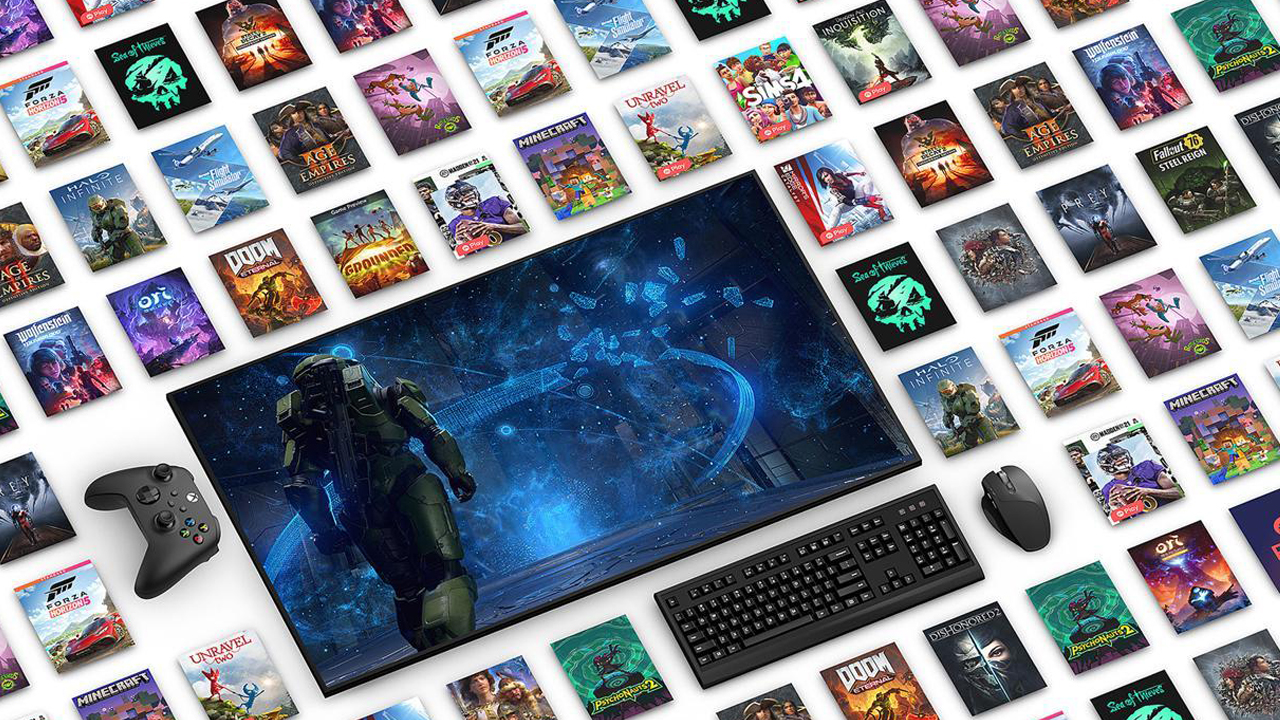 Here's a pretty simple combo deal that's excellent for Xbox and PC gamers. You get a digital copy of Halo Infinite via an easily accessible code you can just plug into your Xbox. You also get three months of PC Game Pass, which gives you access to hundreds of other games all for free. 
PC Game Pass normally costs $9.99 a month, so that's $30 in value. And you can find Halo Infinite going for around $20 at Amazon and other retailers. So, all-in-all you're saving about $10 on the bundle. Remember your subscription will continue at its normal price when the three free months are up, so you'll want to decide whether you want to keep it or cancel it before then. — J.D. Levite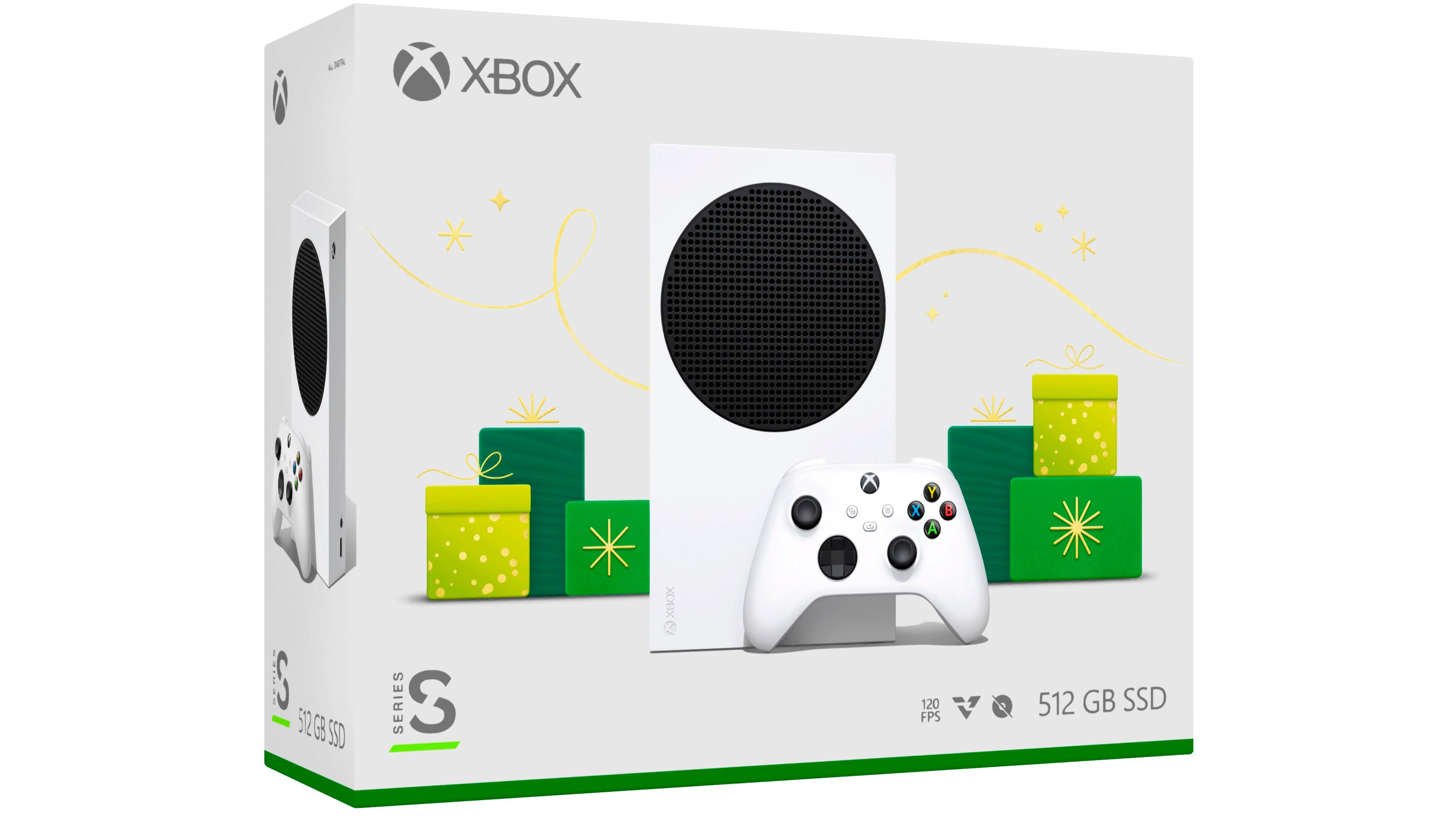 The Xbox Series S is already one of the best values in gaming, and it's now even more affordable for the holidays with a myriad of Black Friday deals. Those who want to save as much money as possible can pick up the Xbox Series S for its lowest price ever from Dell, while those who prefer freebies can purchase the Xbox Series S from Microsoft and nab a free wired Xbox Stereo Headset worth $60, or from Target and get a free $50 Target gift card to spend on whatever they want.
The Xbox Series S is the smaller, less powerful counterpart to the flagship Series X, but it's still a true current-gen console that offers a premium gaming experience for hundreds of optimized titles. Efficient, compact, and with an unbeatable price tag, the Xbox Series S is a must-have addition to any gaming setup. Also, it's coming in a slick new box for the holidays. — Zachary Boddy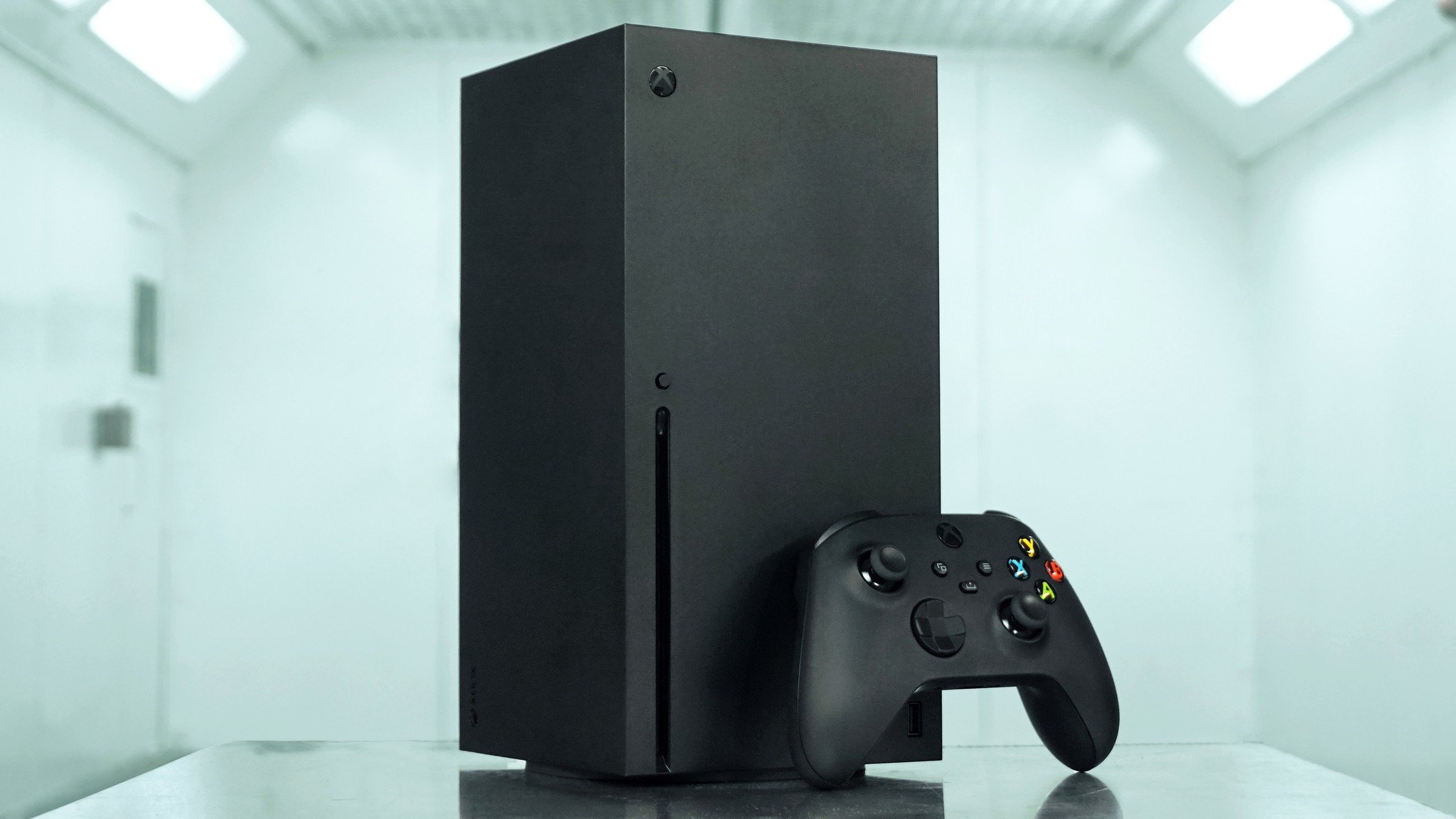 The Xbox Series X is one of the most powerful consoles money can buy, but it's often very difficult to find in stock due to high demand. Fortunately, it seems Black Friday has opened up some stock of the Xbox Series X at a handful of retailers, including Walmart. Walmart's stock is liable to be small, and you may need a Walmart+ subscription to take advantage, but this could be your chance to pick up an Xbox Series X of your very own.
Microsoft is also offering bundles for the Xbox Series X, which allows you to put together a custom bundle with your console, extra controllers and accessories, and Xbox Game Pass Ultimate. Microsoft's Xbox Series X stock isn't guaranteed, either, so it's best to move quickly. — Zachary Boddy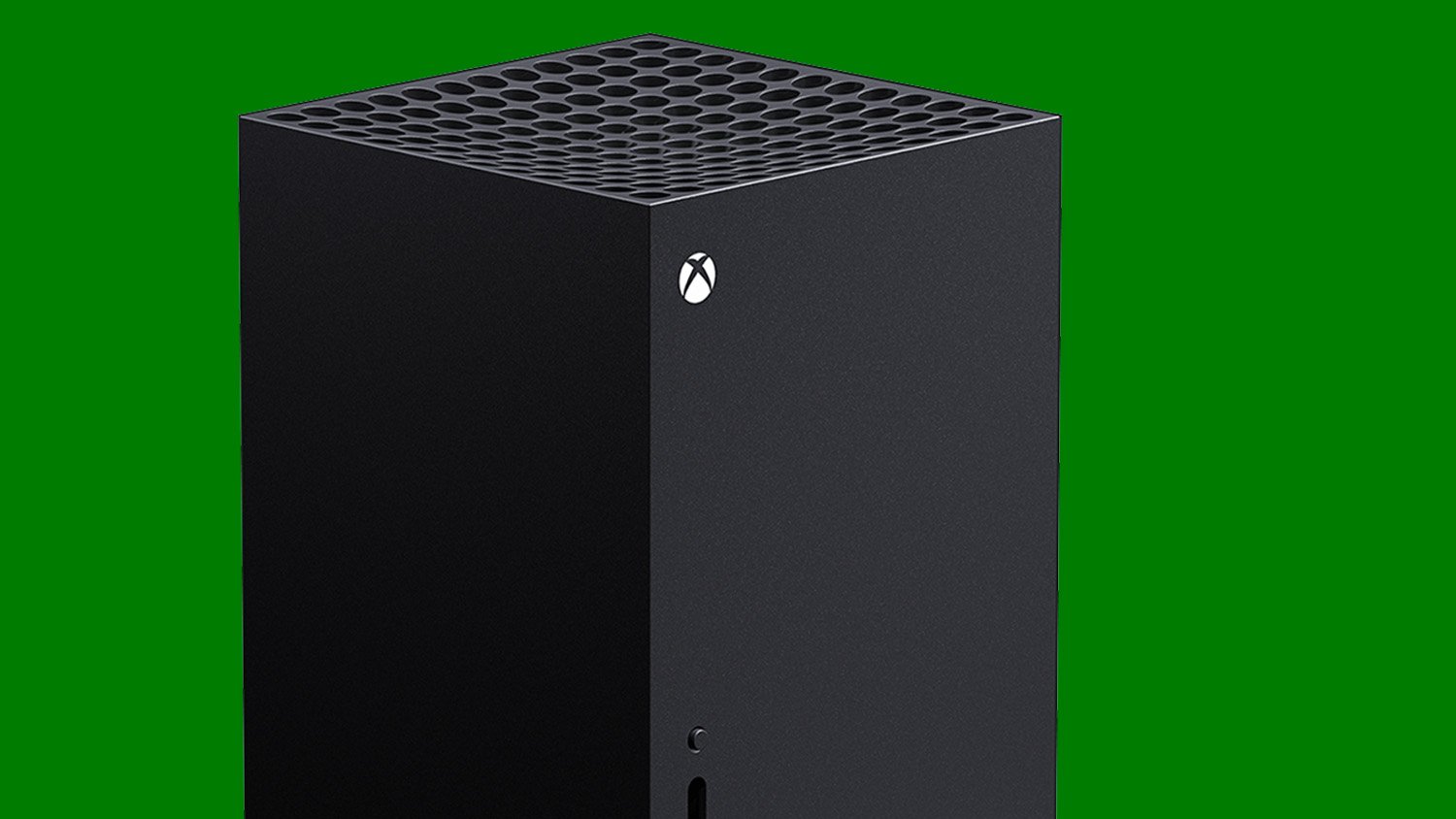 Know someone who's just ready to dive headfirst into some Xbox competitive gaming this Christmas? Well, here's what they need in one tidy package. Get the full Xbox One X console, an Xbox Series X wireless controller, *and* the Xbox Elite Series 2 wireless controller for the serious gamer. And you save about $20 off since the console itself with the regular controller is about $500 and the Elite Series 2 goes for $180 when not on sale. — J.D. Levite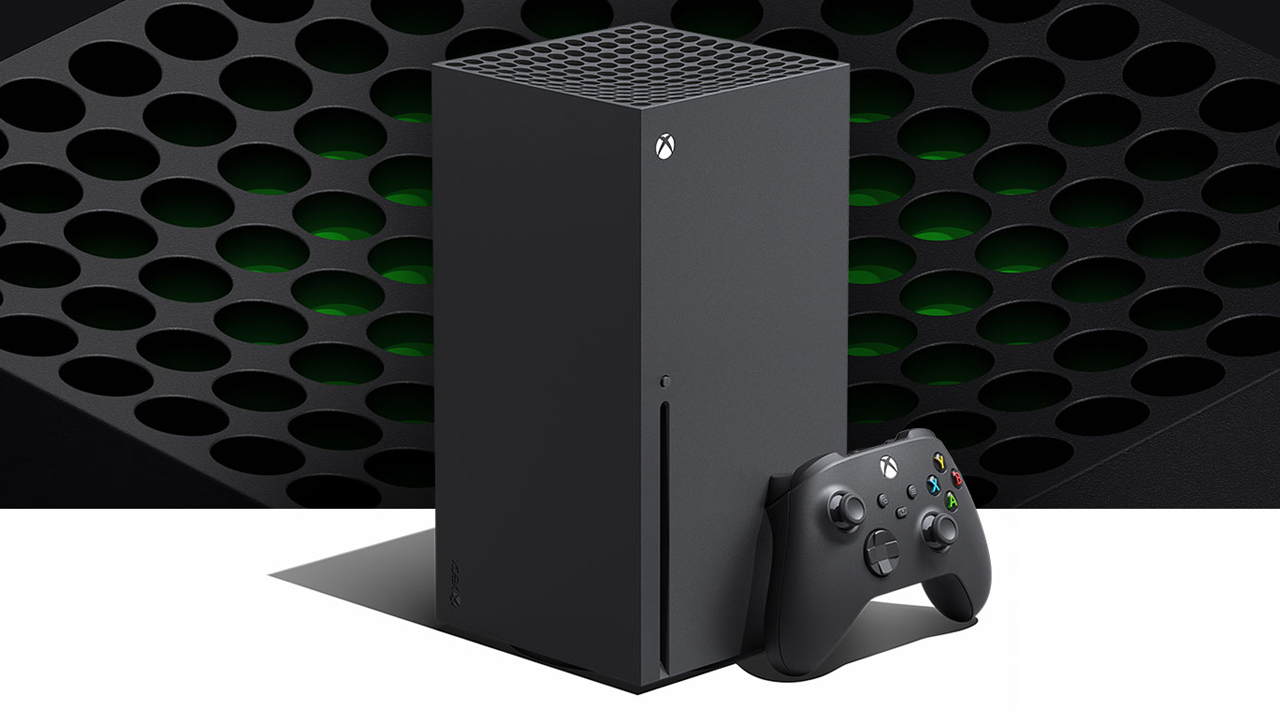 We just aren't going to see direct price discounts on the Xbox Series X as it's still selling out at full price. I mean, PlayStation prices are going *up* so let's just thank our lucky stars Microsoft hasn't followed suit yet (and has said before that it doesn't plan to). 
You can save $30 on a refurbished model direct from Microsoft though where the quality is guaranteed by the store. The company screens, repairs, tests, and cleans every refurb unit. Plus, it even comes with a 12-month warranty so you're covered for a long time to ensure it's in great working condition. — J.D. Levite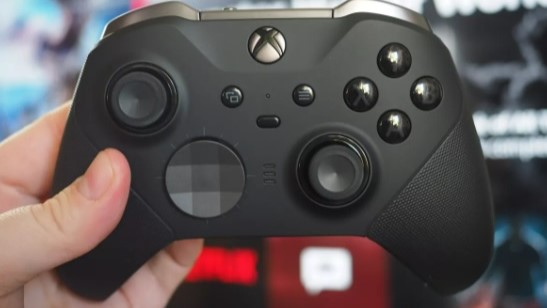 Our best pick for an Xbox controller, the Xbox Elite Wireless Controller Series 2 is now at a tasty $129.99 at Newegg when using discount code BFFDAY22 at checkout. With Xbox's best ever build quality, customer button and paddle mapping, changeable sticks and D pad, this is the perfect choice for precision gaming. More durable than it's predecessor we think this is worth every dollar and even more so at this crazy discount. — Jennifer Young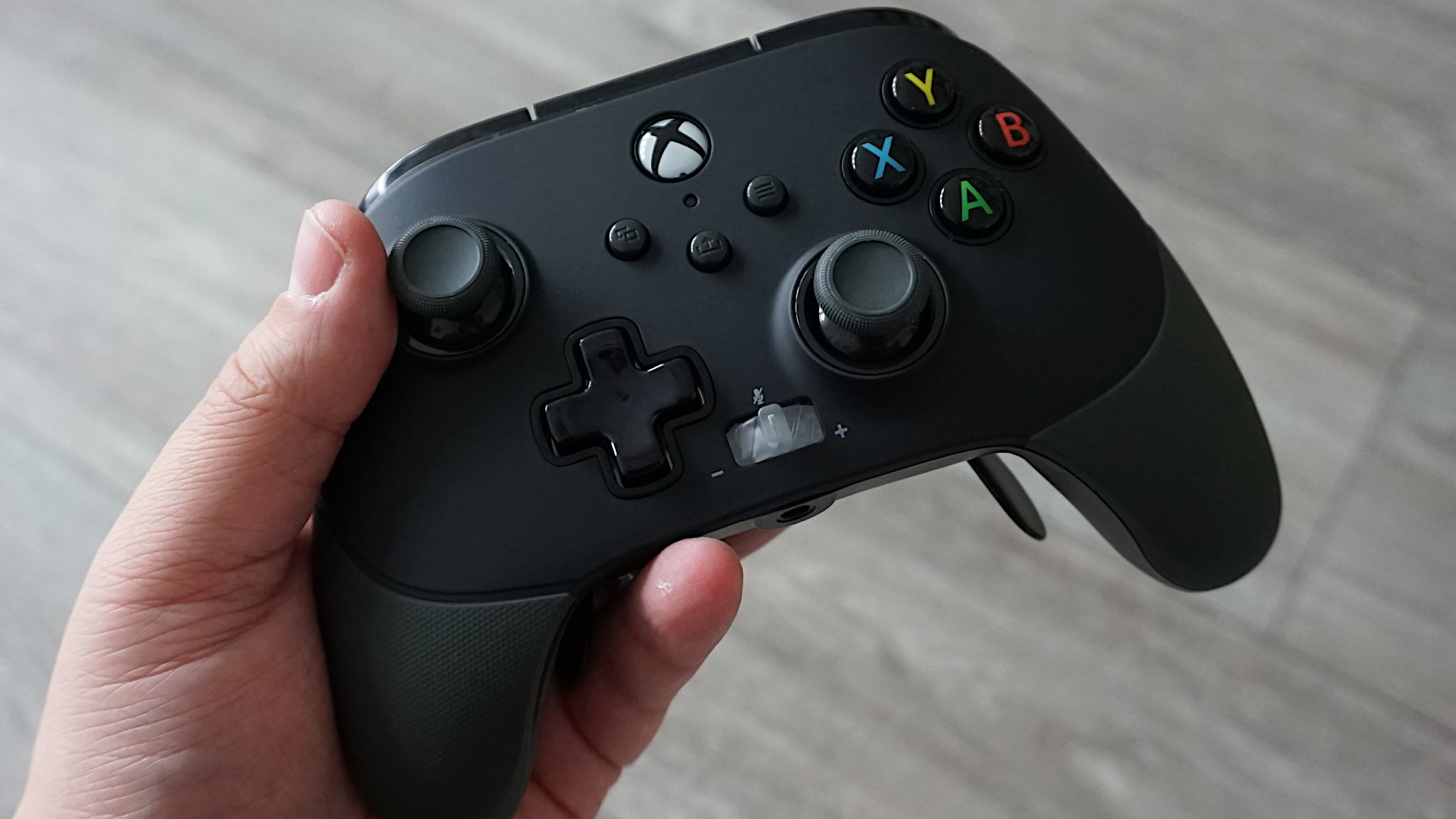 PowerA is already well-known for making quality, affordable accessories that match or surpass the features of far more expensive competitors. Now, PowerA's budget alternative to the popular Xbox Elite Wireless Controller Series 2 is even more affordable than it usually is, coming in at well less than half the cost of the aforementioned premium option with this Black Friday sale.
In our review of the PowerA Fusion Pro 2 wired controller, we praised it for its quality and customization, and concluded that it's an "excellent Xbox controller" that goes toe-to-toe with Xbox's first-party Elite series of controllers. As long as you're willing to give up a wireless connection, this is one of the best controller deals we've seen this Black Friday. — Zachary Boddy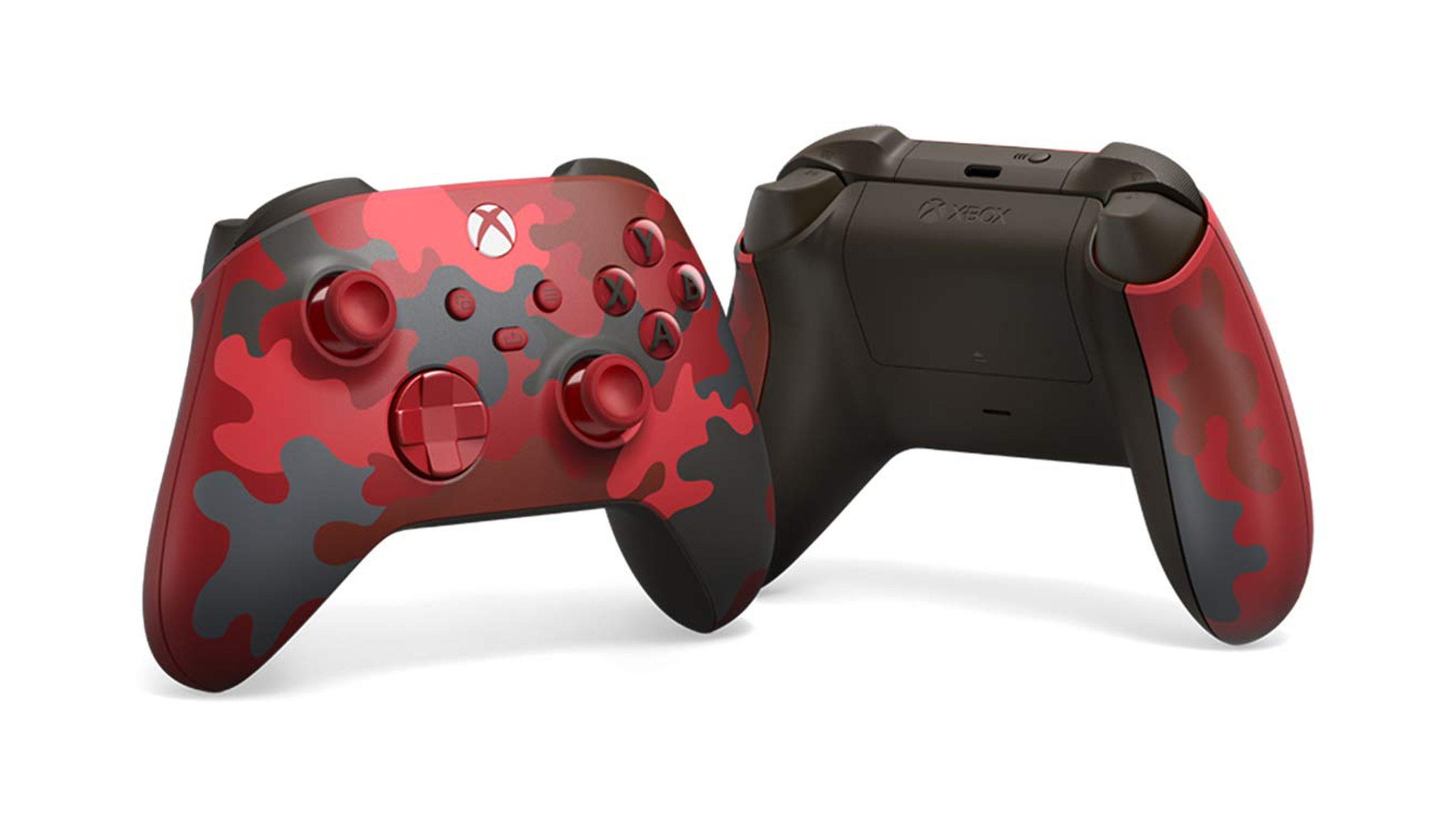 The Xbox Wireless Controller is an incredible accessory in its own right, but it's easy to become bored of the basic default colors in which it's available. Fortunately, there's a veritable army of limited and special edition colorways, and one of the coolest is enjoying a pretty healthy discount directly from Microsoft with the Daystrike Camo Special Edition. This is identical to the normal Xbox Wireless Controller in every way, apart from the flashy red, grey, and black design. — Zachary Boddy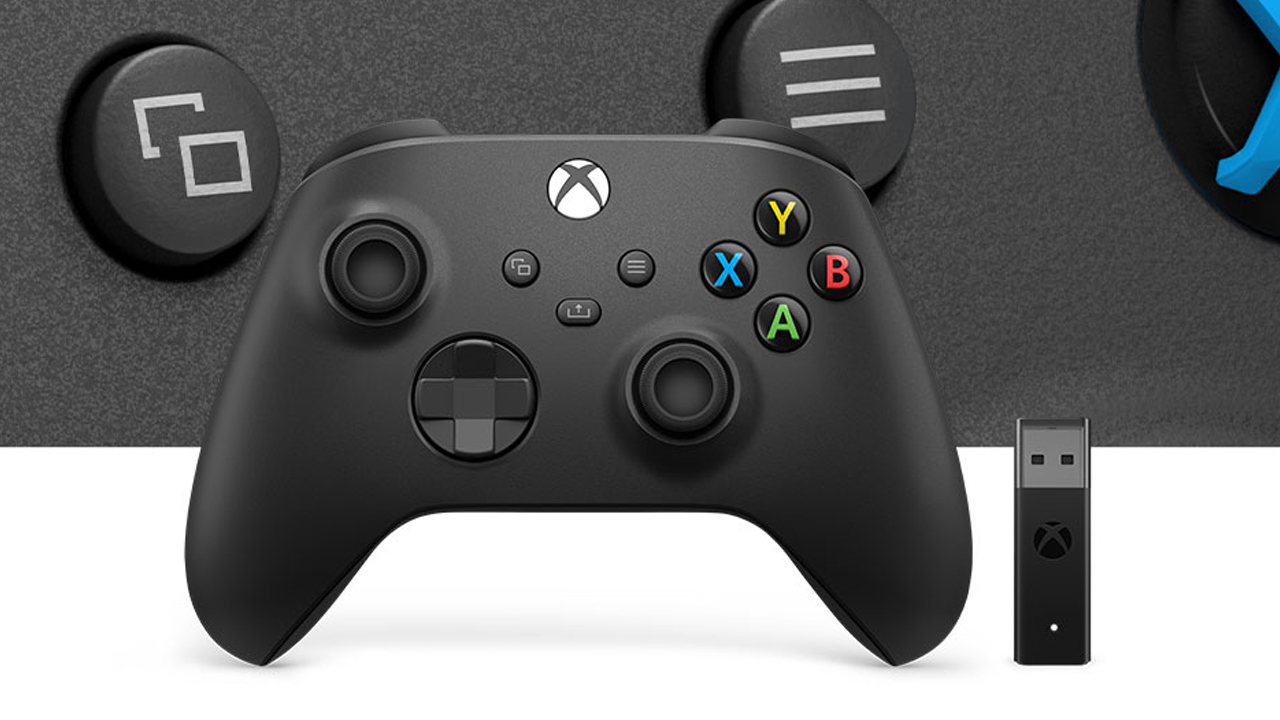 If you're looking for a way to use your Xbox wireless controller with less latency and use it on devices other than your Xbox, this is the bundle for you. The Xbox wireless adapter adds a little extra to the price but gives you the option to use this controller with your Windows PC or even mobile devices. Also, you can connect up to eight controllers at once so all your buddies can play with you. — J.D. Levite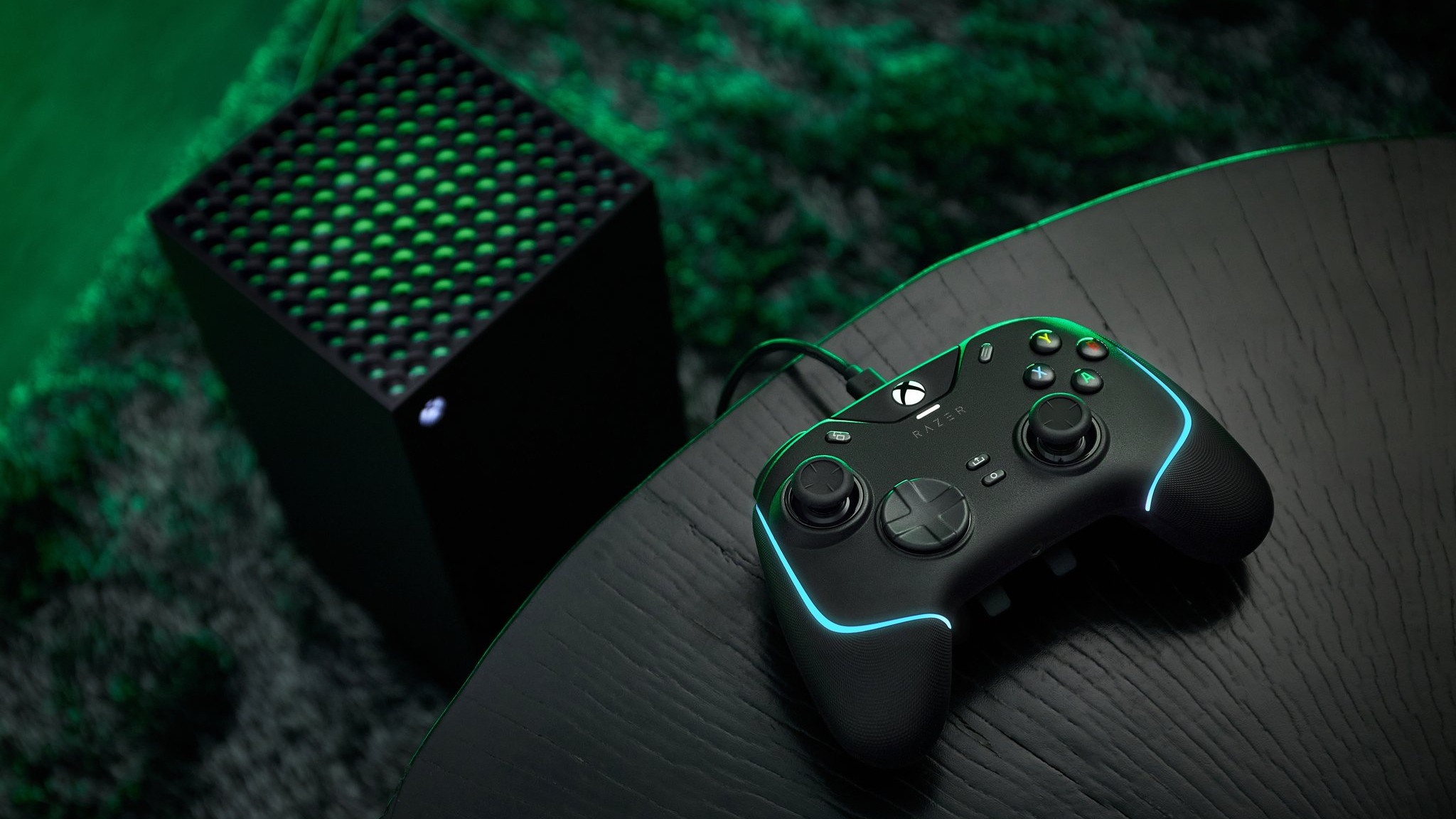 The controller is the center of all your gaming efforts, and it can make the difference between success and failure. The Razer Wolverine V2 Chroma wired controller is engineered to be among the very best gaming controllers for Xbox, and it's now a cool $50 off. Obtaining a pro-level controller is now more accessible thanks to this Black Friday deal.
When we reviewed the Razer Wolverine V2 Chroma wired controller for Xbox, we praised it for its design and build quality, and its wealth of awesome gaming features like customizable back peddles, an unbelievably effect sensitivity clutch, and excellent actions on buttons and triggers. Its only negative marks were for being wired-only and for being expensive, but one of those issues as been fixed thanks to a slick 33% discount. — Zachary Boddy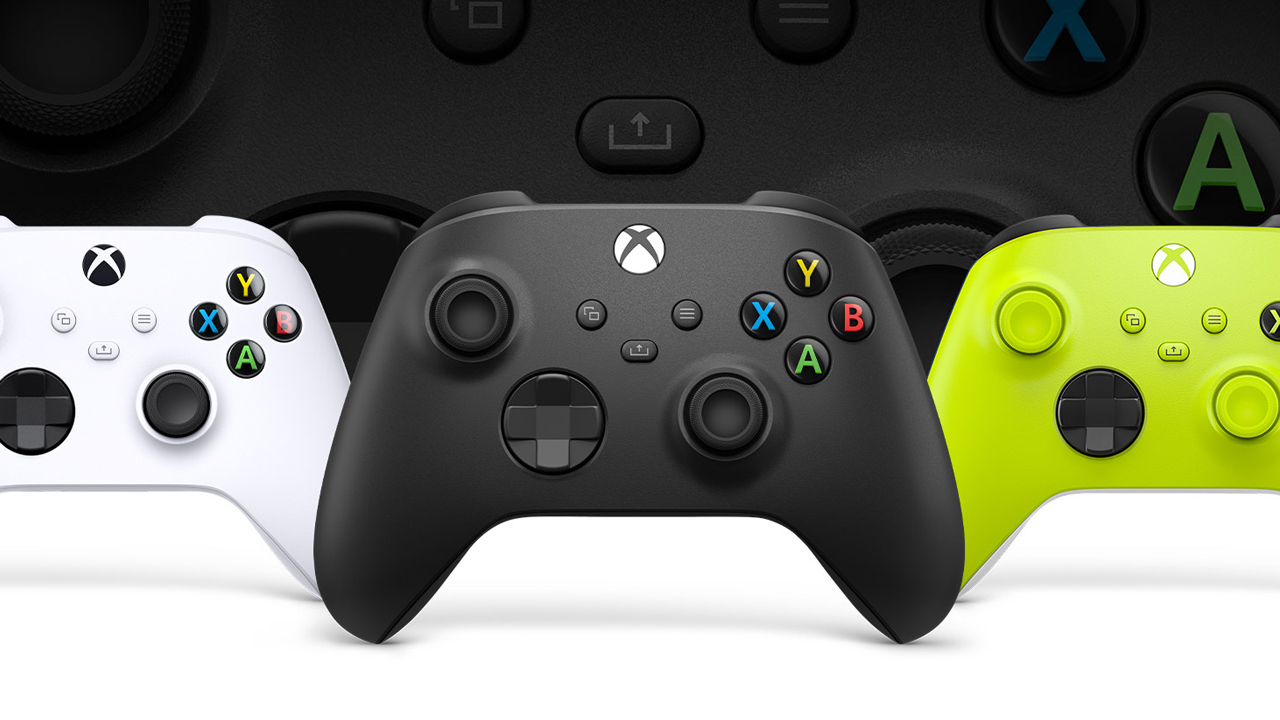 Time for a new controller since you broke the other one in a fit of rage, right? Several retailers you can find the Xbox Core wireless controllers on sale for as little as $39.99. That's $20 off the regular price and closer to $10-15 lower than the street price. Some of the more unique colorways, like Electric Volt, aren't quite as low but are still on sale. Find the one that works best for you and buy an extra controller or two for some couch co-op gaming over the holidays. — J.D. Levite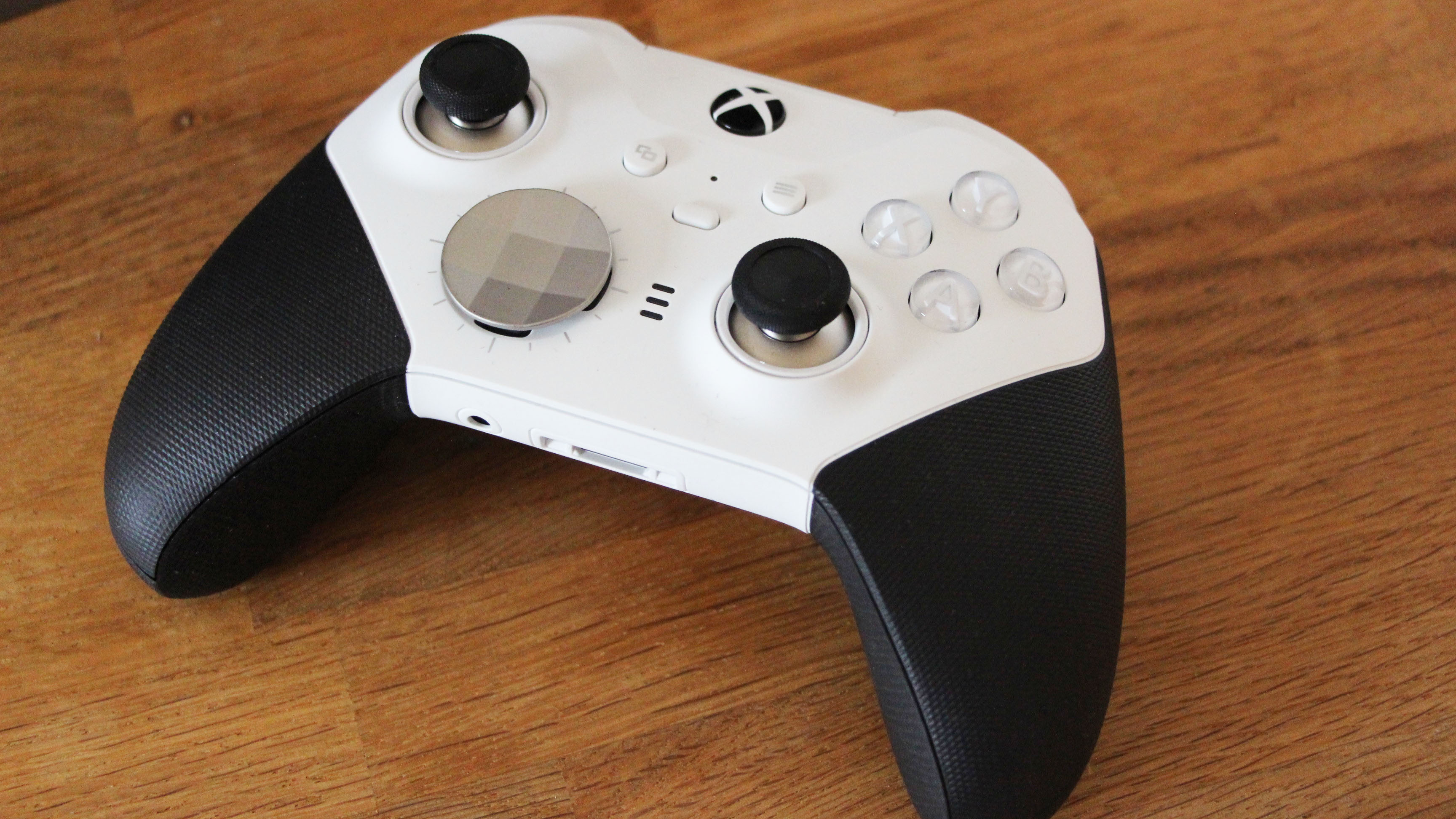 If you've ever wanted the Xbox Elite Series 2 controller but didn't want to pay the full price, good news! Microsoft came out with a budget version called the Elite Series 2 Core. They're very good at names for things. This wireless controller loses a few features from the more expensive model, but it also starts at just $130 instead of $180. And you can save a further $10 – you might get something even better if you wait a few days for an official Black Friday Xbox deal though. 
Read our review of the Series 2 Core and check out all the differences between this controller and big brother. Decide for yourself if you want to grab it or not. The customization options will probably appeal to you if you really want to perfect your game, and even though it is missing the paddles you can add some for relatively cheap. — J.D. Levite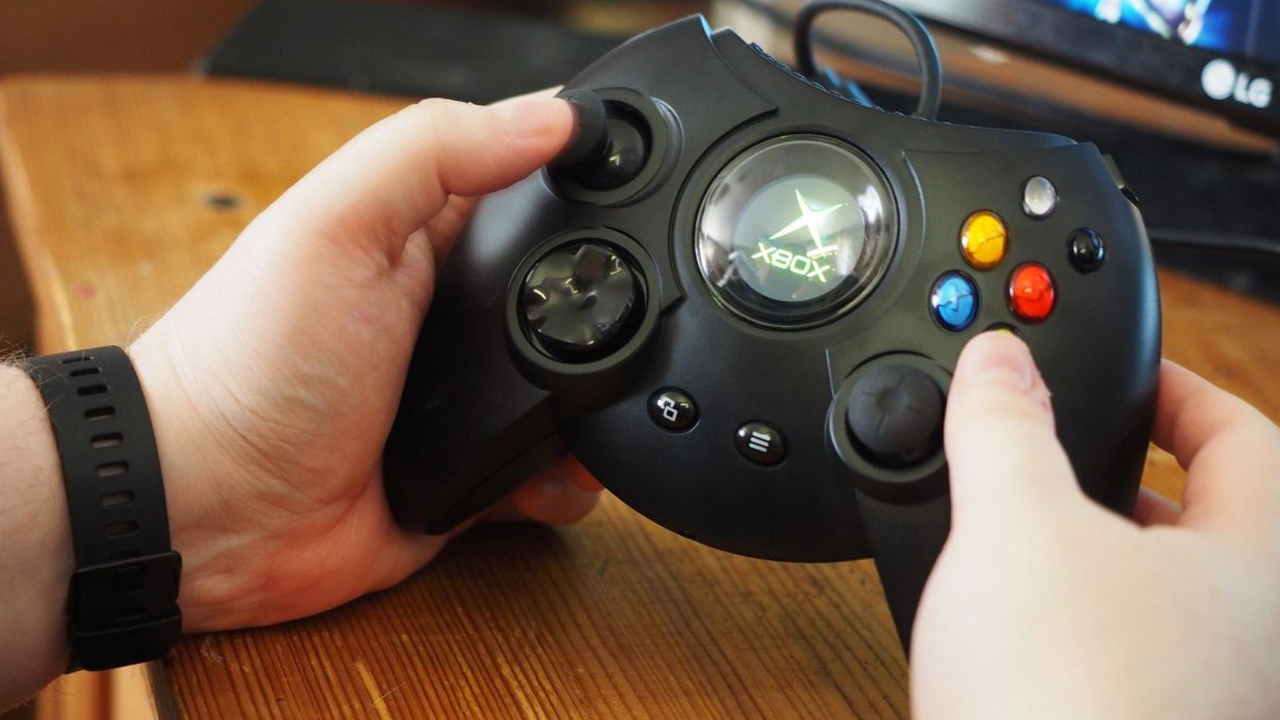 Time to go a little old school. Grab a new wired controller for your Xbox Series X in the design of the original Duke controller. Hyperkin's controller is officially licensed by Xbox. It is designed to work with the Xbox Series X, Series S, Xbox One, and even Windows 10 if you prefer. In keeping with the old design, it even has an original Xbox startup animation that plays on the Xbox button in the middle.
The controller includes precision analog triggers, a 3.5mm headset jack, vibration feedback, and more. It has a detachable braided cable that makes it easy to store or transport if you want. — J.D. Levite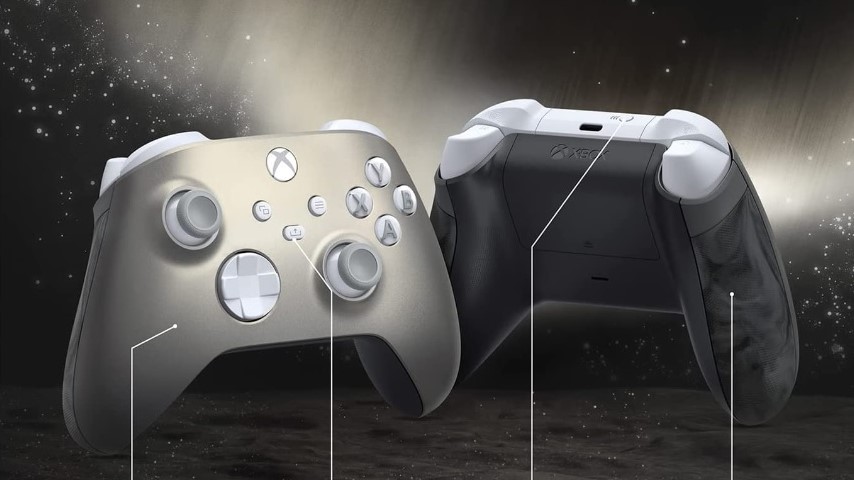 The Lunar Shift design for the Xbox wireless controller is one of Microsoft's latest and greatest colorways for the controller. It really just released in early October and came out of the gate at $65, although many retailers have been selling it for $70. Right now, you can use code BFDBY2A32 to knock the price down by $15 at Newegg. This is a great first discount, and Newegg has Black Friday Protection so even if it drops lower over the next couple of weeks you'll be safe. — J.D. Levite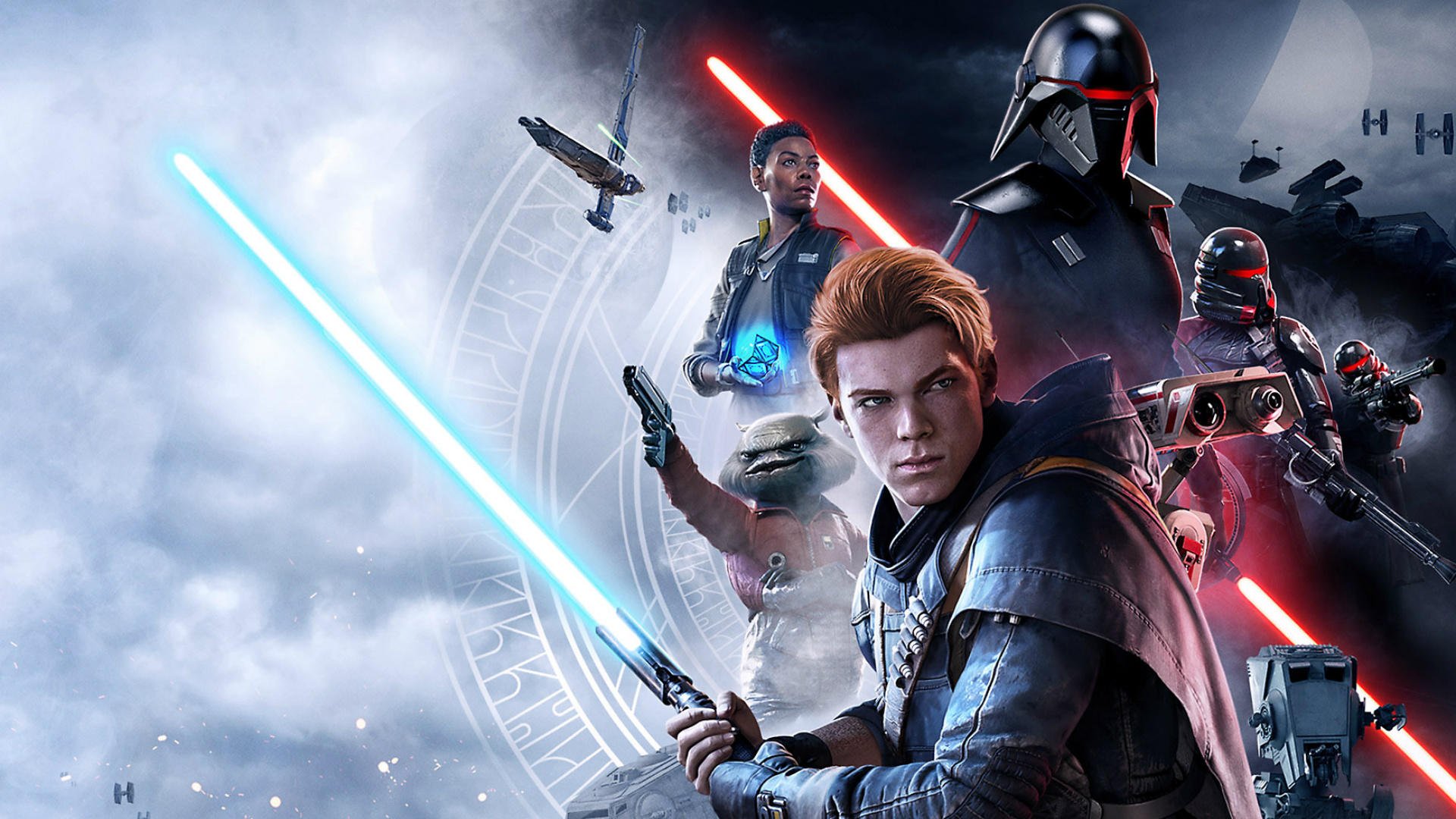 The entire catalog of modern Star Wars titles is enjoying a hefty suite of discounts on Xbox. If you've been holding out on purchasing the digital version of any of these Star Wars games, they're not liable to get much cheaper than they are right now. Star Wars: Jedi Fallen Order is widely considered to be one of the best Star Wars games in years, for example, combining a riveting cross-planet narrative with Dark Souls-inspired gameplay.
Star Wars Battlefront 2 was heavily criticized at launch for its aggressive microtransactions, but has enjoyed years of post-launch support to make it a genuinely great multiplayer Star Wars shooter with a still-active player base. Finally, Star Wars: Squadrons takes the best of the dogfighting genre and mashes it with Star Wars to appeal to every Star Wars fan that has ever wanted to pilot a starship. You can pick up all three games for just under $20, making it a no-brainer purchase for Black Friday. — Zachary Boddy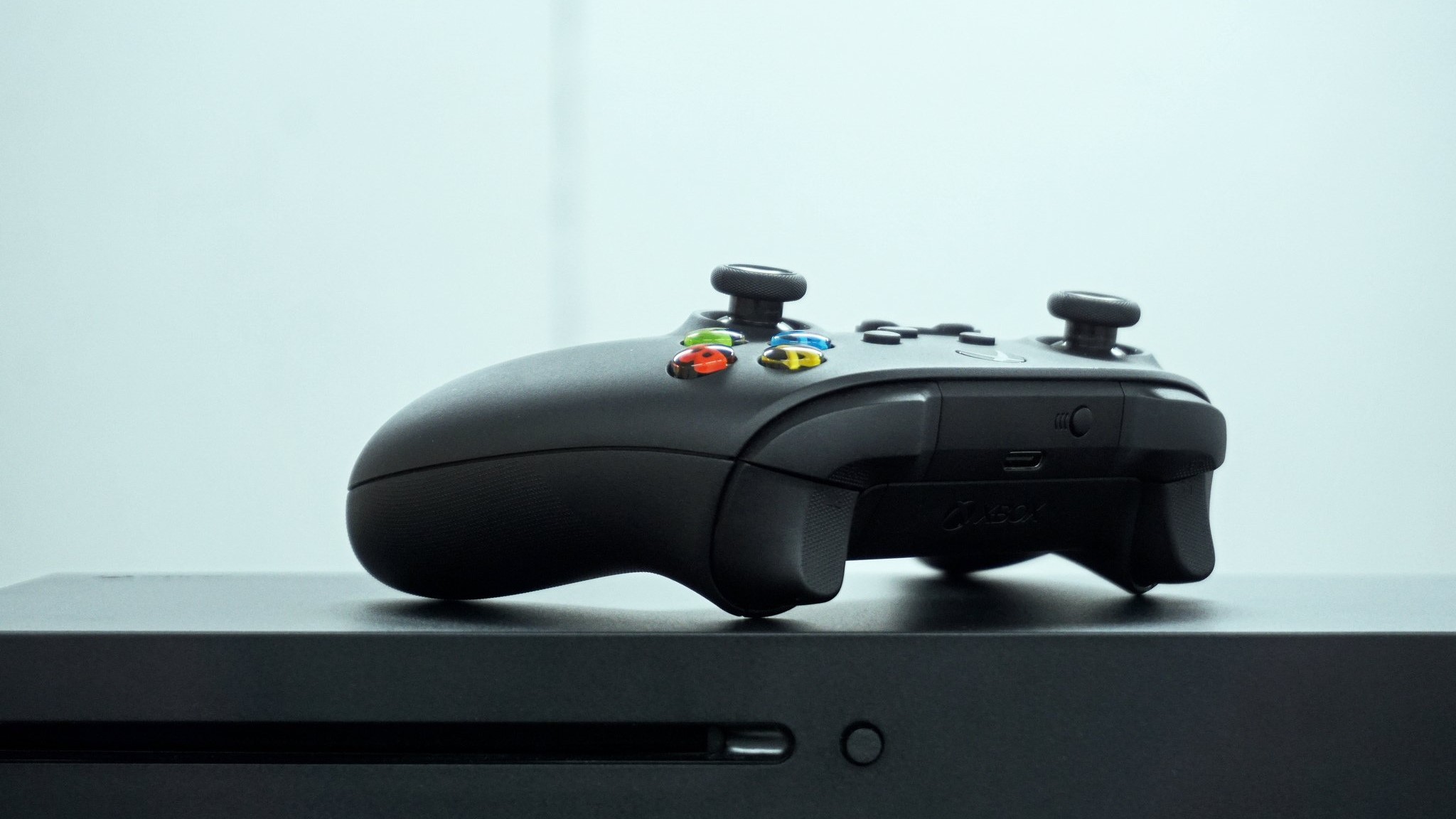 Part of Best Buy's ongoing Black Friday sales is a swathe of discounts on the latest and greatest Xbox games. If you own an Xbox Series X or an Xbox with a physical disc drive — or you simply love to collect physical copies of Xbox games — this is a great time to pick up some new titles with substantial savings.
Titles like Halo Infinite, Battlefield 2042, and Far Cry 6 enjoy huge discounts, while award-winning or more recent releases like Elden Ring, Gotham Knights, and Madden NFL 23 also get in on the fun with savings up to 50% off. Best Buy is making it easy to expand your library of disc-based Xbox games with its Black Friday discounts. — Zachary Boddy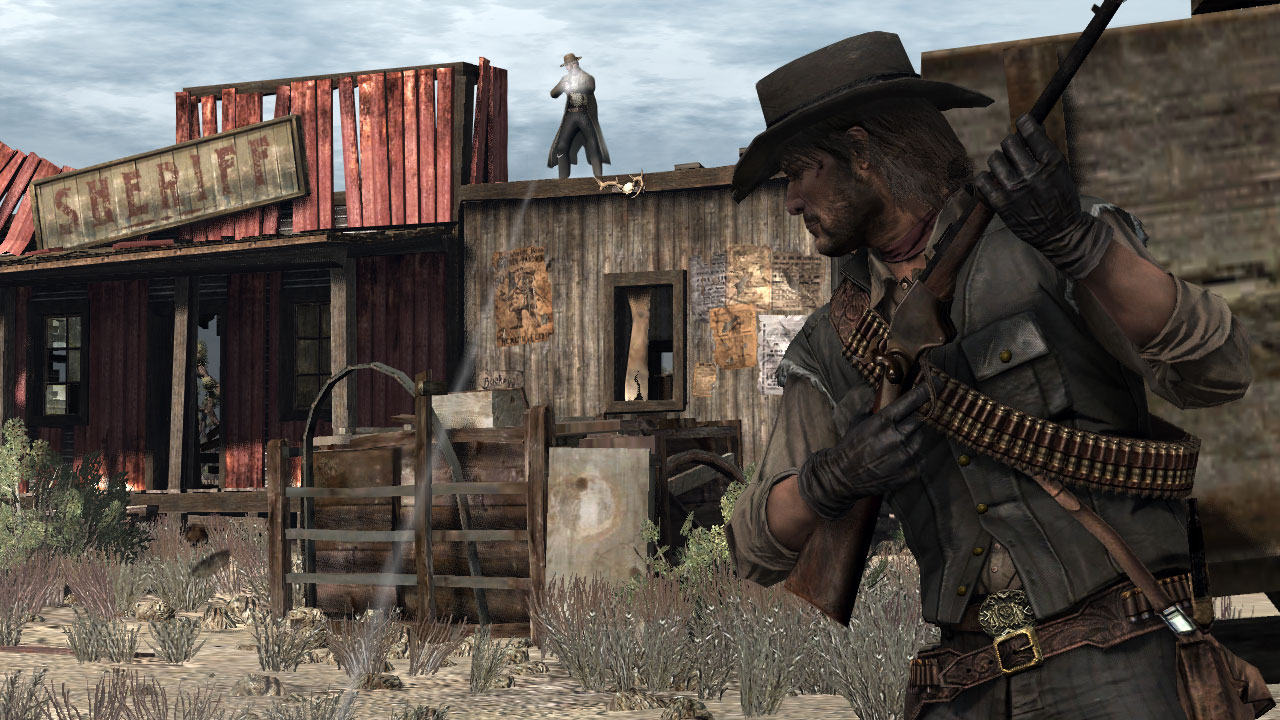 Red Dead Redemption 2 is doubtless one of the best Xbox and PC games of all time, and it's enjoying a steep discount on the Microsoft Store for Xbox Series X|S consoles. 
Set towards the end of the wild west era, the Van Der Linde Gang finds themselves struggling to thrive in an increasingly technological and bureaucratic United States. Federal lawmen are bringing order to vast swaths of land where outlaws used to dominate, and the gang finds themselves on the run after a botched heist. 
Mountains of quests, stunning visuals, a huge variety of activities, and a beefy 30+ hour campaign await, and it's down to its lowest price for Black Friday. — Jez Corden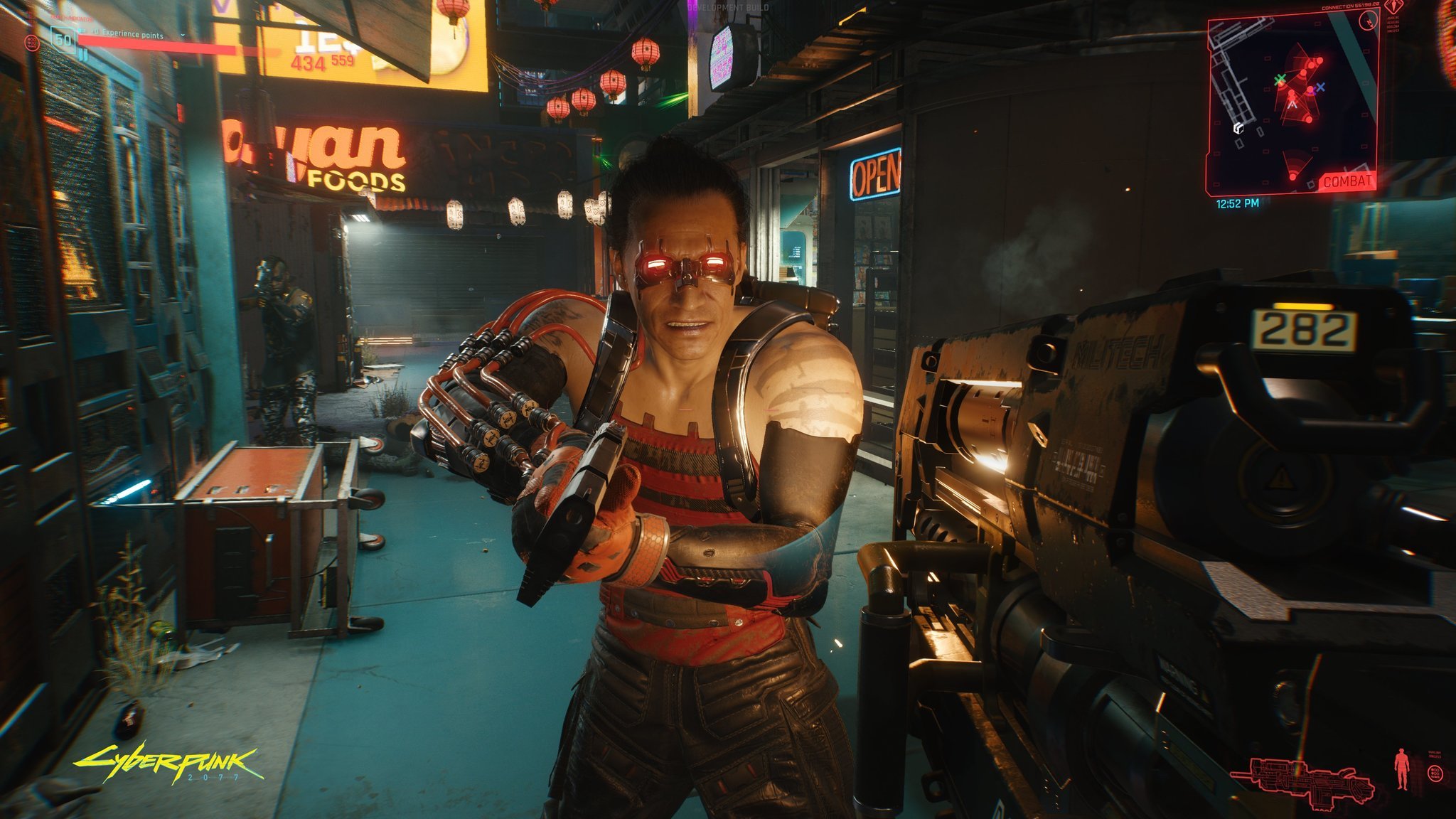 Cyberpunk 2077 is currently enjoying a nice sale for Black Friday. This game became a bit of a pariah when it launched for mixed marketing messages. Many expected something akin to Grand Theft Auto when in reality, it was a bit more like Deus Ex on steroids. If you actually play it like an action RPG, you'll discover one of the most carefully crafted and infectiously fun sims of modern times, as you take control of merc for hire V. 
Set in the year 2077, the world has descended into a corporate hellscape where mega multinationals with private armies run the globe. V finds himself caught up in all sorts of corporate espionage and intrigue as he fights to find his place in this restlessly dangerous world, where guns are available from vending machines and every human is decked out in lethal cybernetics. This game has been updated a ton on Xbox Series X|S and is getting a whole new expansion next year. Our Cyberpunk 2077 review was controversial, but I wholly stand by every word I said. This game is one of my personal favorites, and I hope you love it too. This is one of the best Xbox games out there. — Jez Corden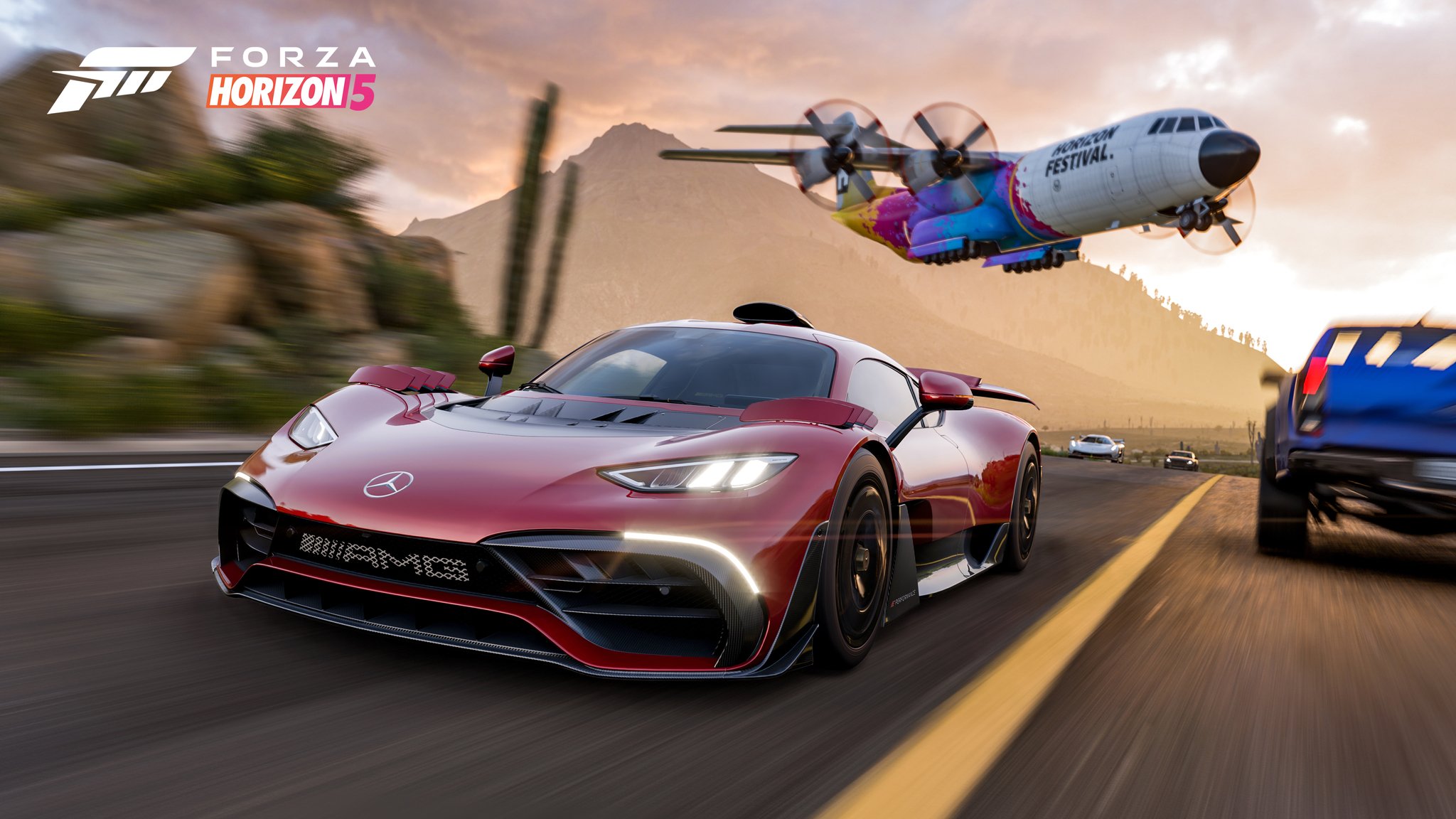 Newegg has unleashed more limited time Black Friday deals to offer awesome savings on some of the best Xbox games around, including the all-time lowest price on the digital version of Forza Horizon 5. Halo Infinite and NBA 2K23 also get some love, with each of the three games 50% or more off their retail price.
You'll need to enter some unique codes to save those last few bucks that make these deals better than other retailers, but that's a small price to pay to grab one of these amazing games for such great prices. Forza Horizon 5 was one of our favorite games of 2021, and continues to get new content and features every single week. Newegg's newest Black Friday Xbox deals aren't liable to last long, so be sure to pick up one of these games before they return to less-attractive prices. — Zachary Boddy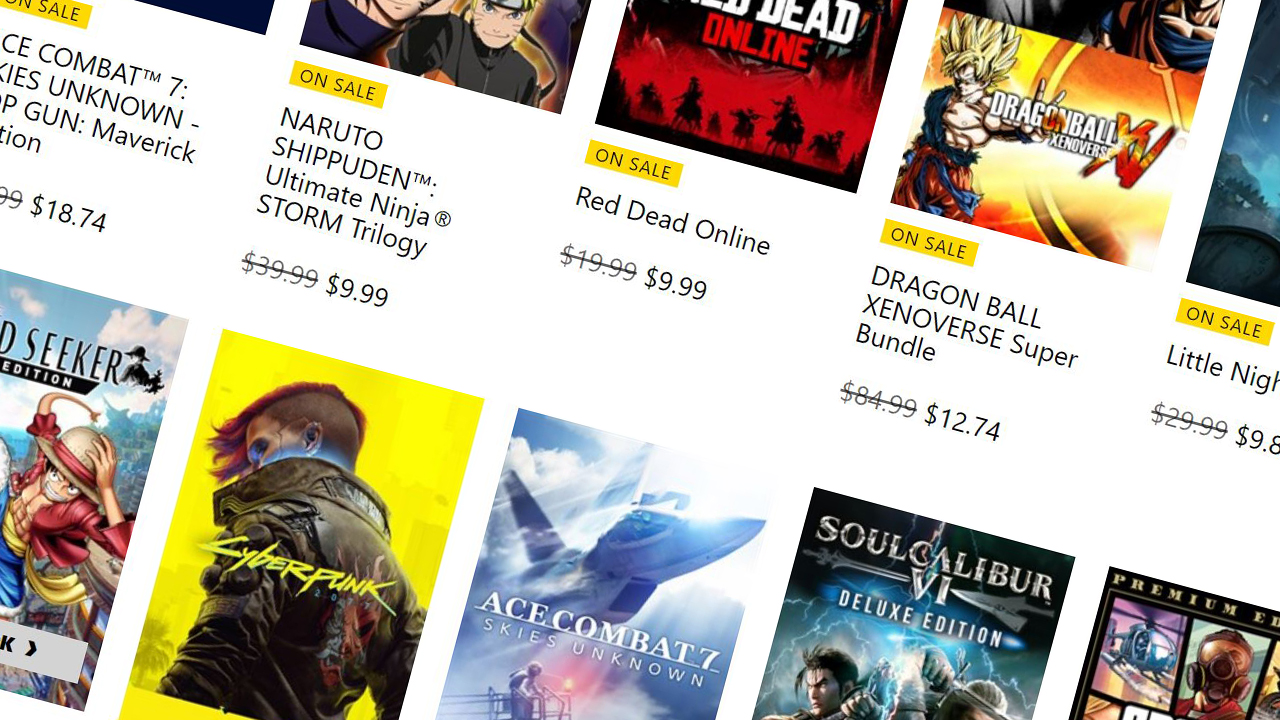 Xbox Game Pass is great, and it's one of the best ways to play a wide variety of games. But Game Pass isn't permanent and sometimes you want a game you can go back to over and over. If you want to fully own some of your favorite games, Xbox has you covered with a huge sale covering over 900 titles and discounts as large as $50 on some titles.
Save on sports games like Madden NFL 23, NHL 23, NBA 2k23 and more. Save on epic RPGs and action adventure games like Cyberpunk 2077 or Red Dead Redemption 2. Grab popular titles like Forza Horizon 5 or Halo Infinite. You can even find new releases like Overwatch 2's Watchpoint Pack on sale for just $23.99. Play with your friends with titles like Red Dead Online or Fallout 76. There are just so many ways to save here. — J.D. Levite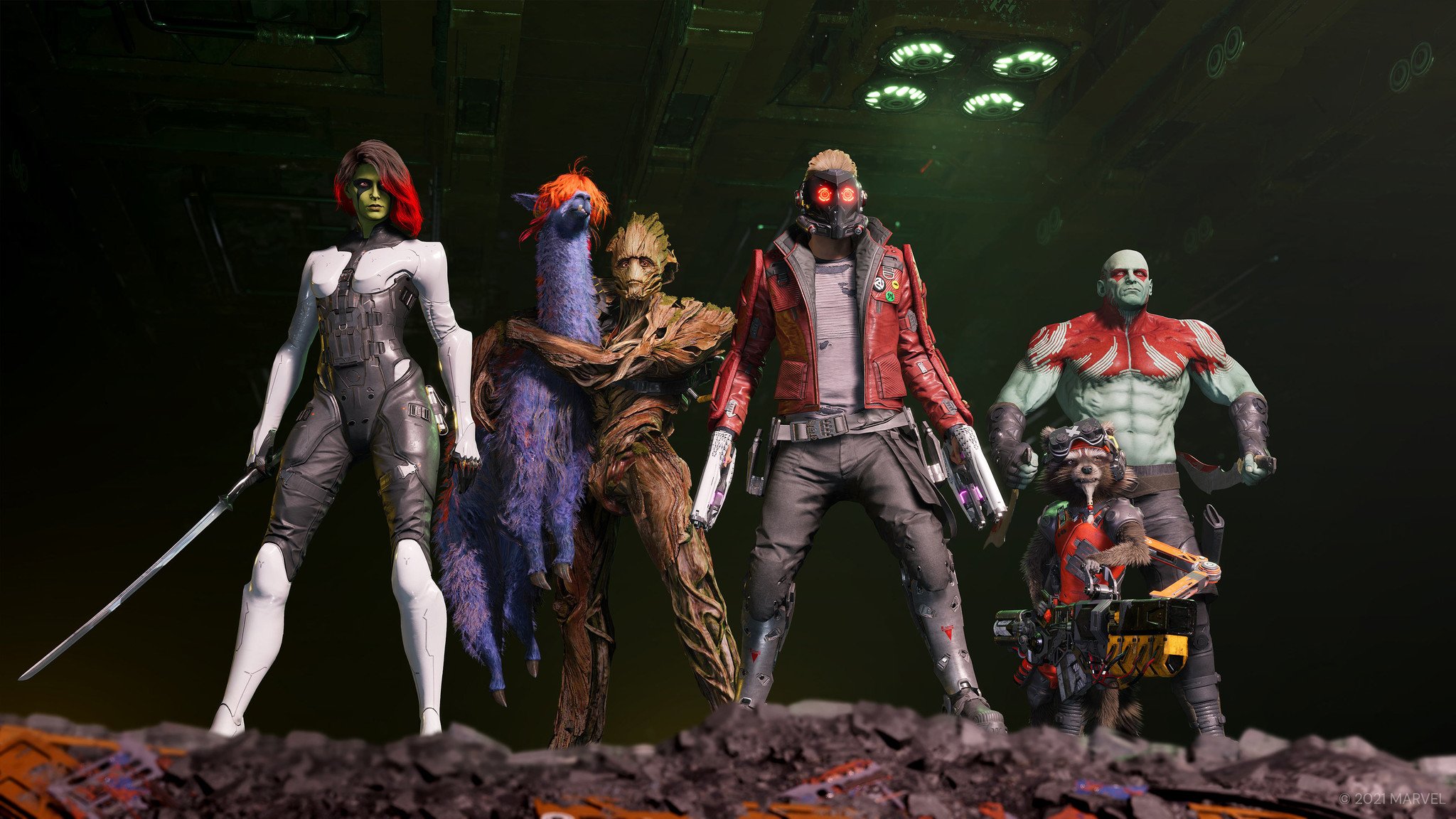 Let's talk about video games. Wouldn't really be a great blog about Xbox if we didn't. Truth is, the Game Pass is the best deal in gaming. You can play all the games you want and you're not paying near the cost of an actual game to do it. Most of the best games are on Game Pass, too, especially the first party titles from Xbox. 
However, you don't always know what games are going to stick around on Xbox. Much like Netflix or another streaming service, the "inventory" changes a lot. Especially for long-form games like NBA 2K23 or Cyberpunk that could give you entertainment for months, you may want to own them, so you never lose access. If you haven't played Cyberpunk 2077 before, or you haven't been back to it in a while, I'd recommend giving it another shot. Considering it's less than $20 at Walmart, the game really pays for itself in terms of value. 
You can always check Amazon for more video game discounts. Amazon is usually on top of the latest prices. — J.D. Levite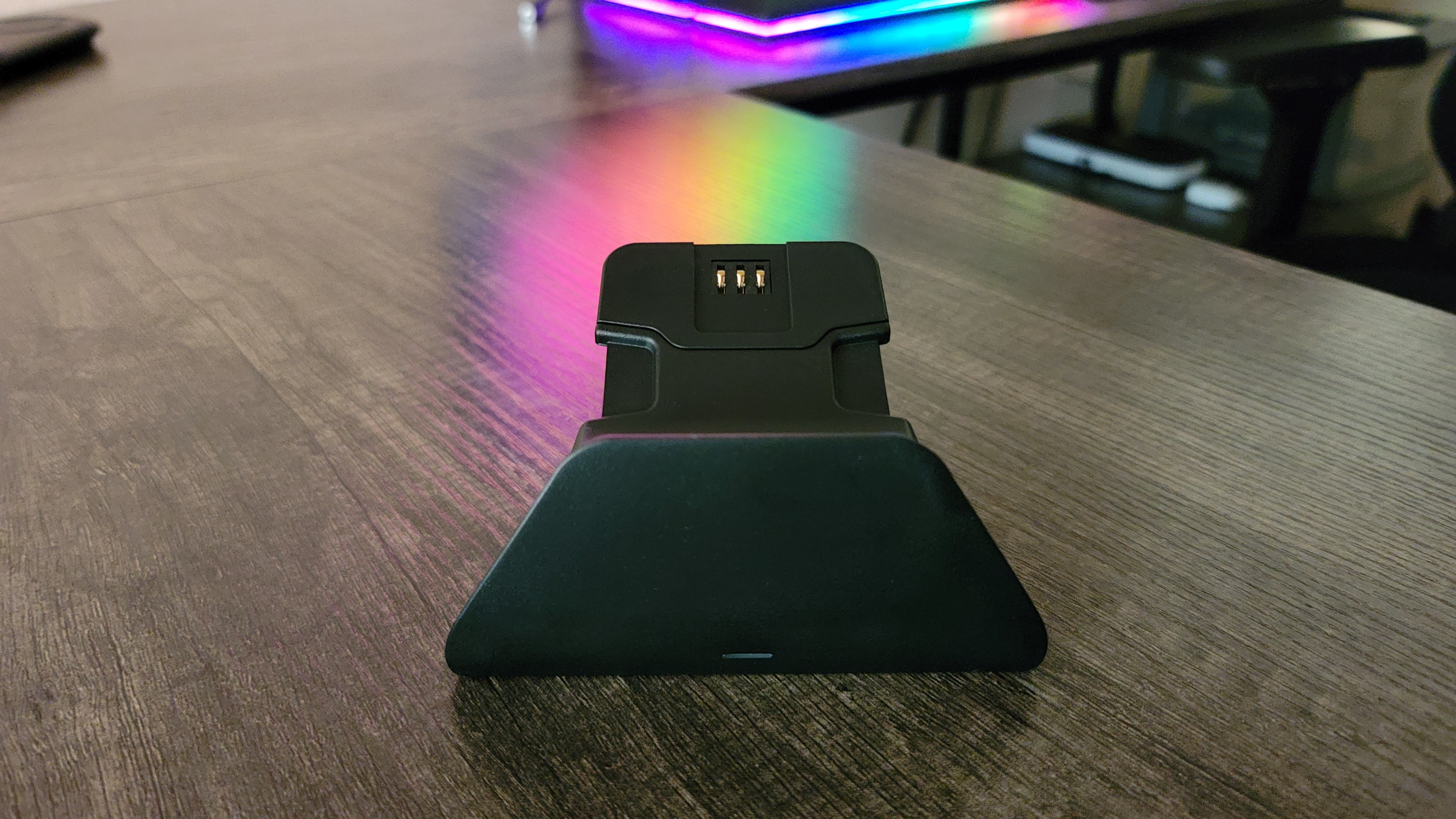 Hate dealing with batteries? I know I do. That's why the Razer Charge Stand for Xbox controllers is an ideal accessory for any new Xbox owner. The Razer Charge Stand is offering a tidy $10 off for Black Friday, which you could spend on a nice snack at Starbucks or a month of Xbox Game Pass instead.
The charge docks come in a variety of colors for different types of controllers and sit happily on your desk magnetically charging your Xbox controllers when they're not in use. I've had a bunch of these even from before they were partnered with Razer (they used to be called Controller Gear), and always found them to be among the best Xbox controller charge docks on the market. Plug them into any USB power source, and you're good to go. — Jez Corden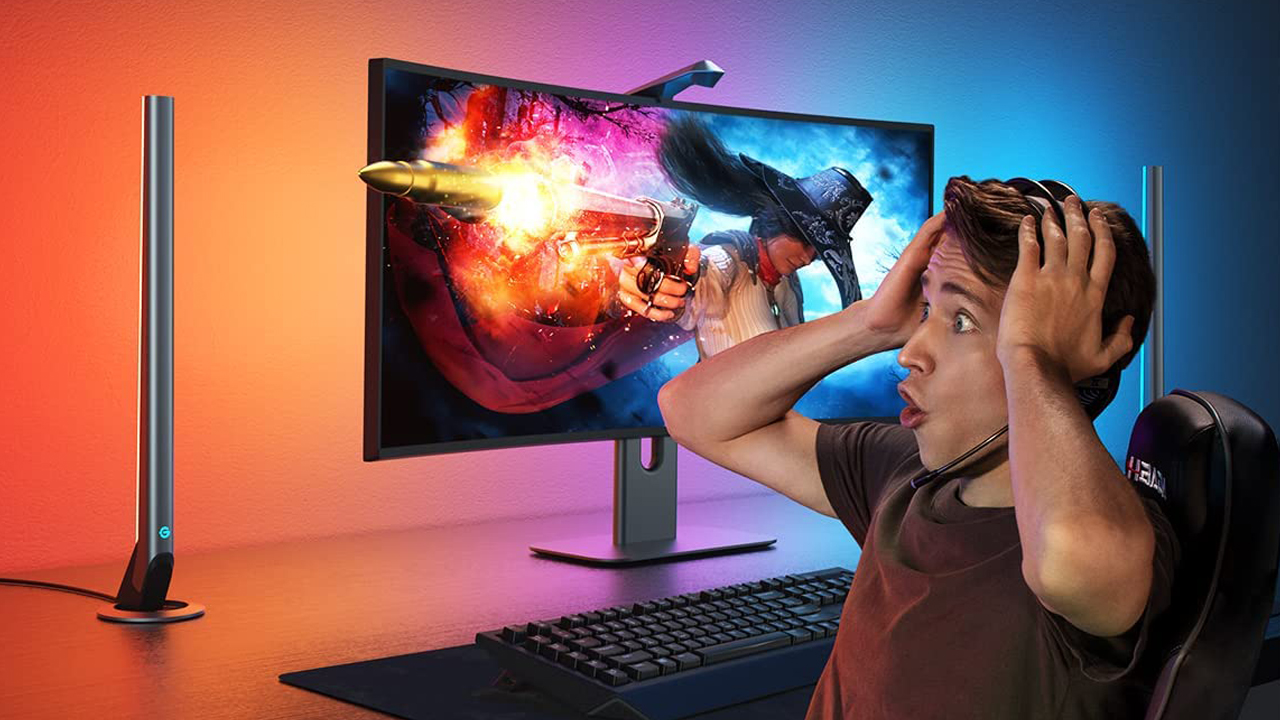 I wouldn't say this is specifically an Xbox Series X or Series S deal, but you shouldn't underestimate the power of bias lighting through a light strip or light bars like this to set the mood. You can get these lights to sync with the games you're playing or whatever else you're doing. They can wrap around the back of a monitor or TV and can be adjusted based on the size of your display. It really does add a little something-something to your setup when you're gaming with LEDs set up just right. And Govee has established itself as a quality company in this niche.
What you get with the DreamView G1 Pro kit is a 55-inch LED light strip, two 17-inch Light Bars with a Camera, smart home features, music sync, and more. You can read all about this kit in our review which talks all about the good and the bad and how immersive it can be for your gameplay. — J.D. Levite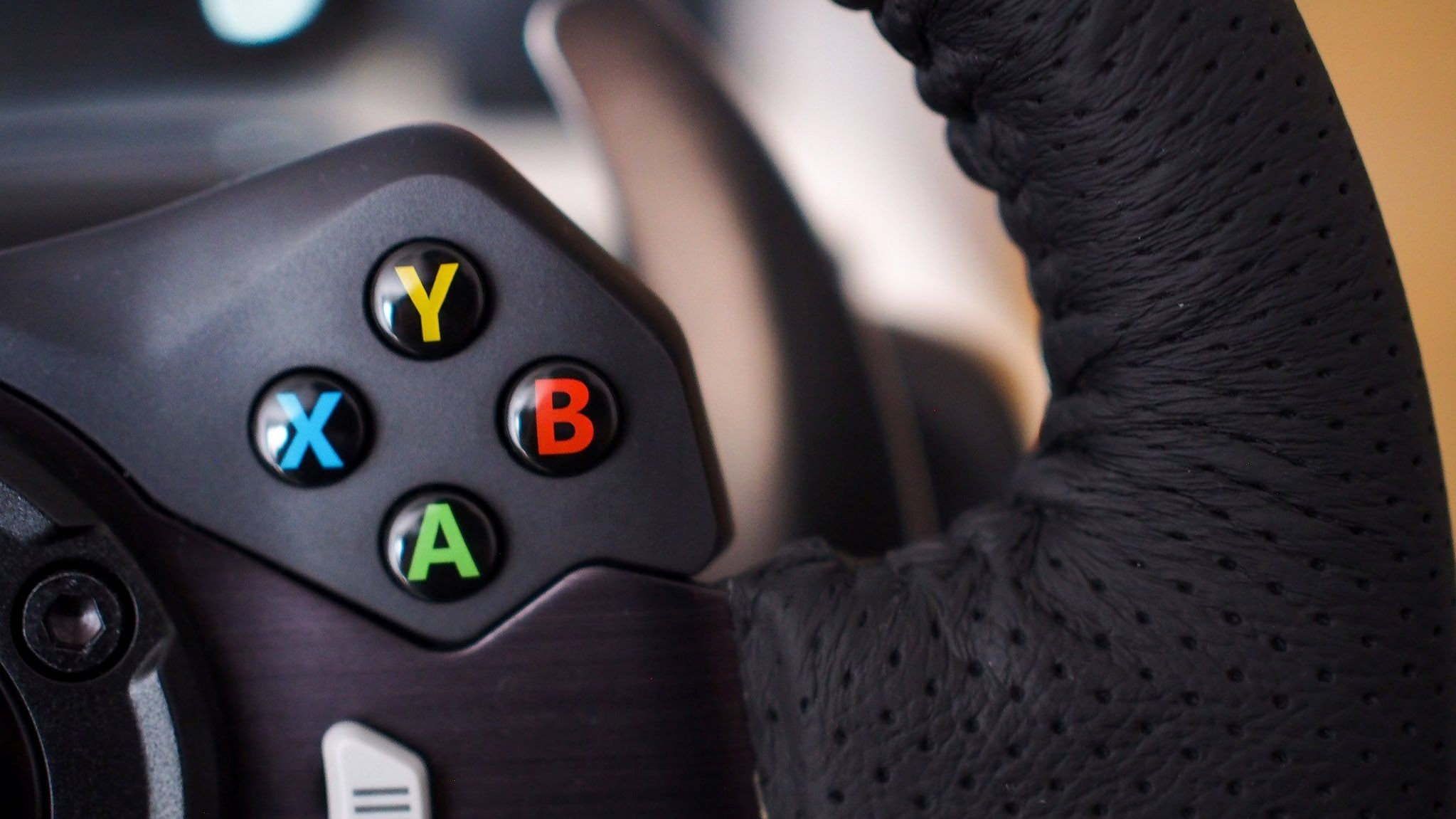 A good racing wheel can help you gain an edge in any Xbox racing game, but it can be difficult to know which work best with your Xbox console. Fortunately, one of the greatest racing wheels you can buy, the Logitech G920, is back down to its lowest price of $200 for Black Friday at both Best Buy and Amazon, including its stainless steel floor pedals.
The Logitech G920 is a few years old at this point and has a more expensive successor, but it simply can't be beat for quality and value at this price point. With fantastic feedback, a grippy leather wrapping, high-quality controls and paddles, and fantastic support across the best Xbox racing games like Forza Horizon 5, the Logitech G920 at $200 is an unbeatable value for anyone seeking a new racing wheel peripheral. — Zachary Boddy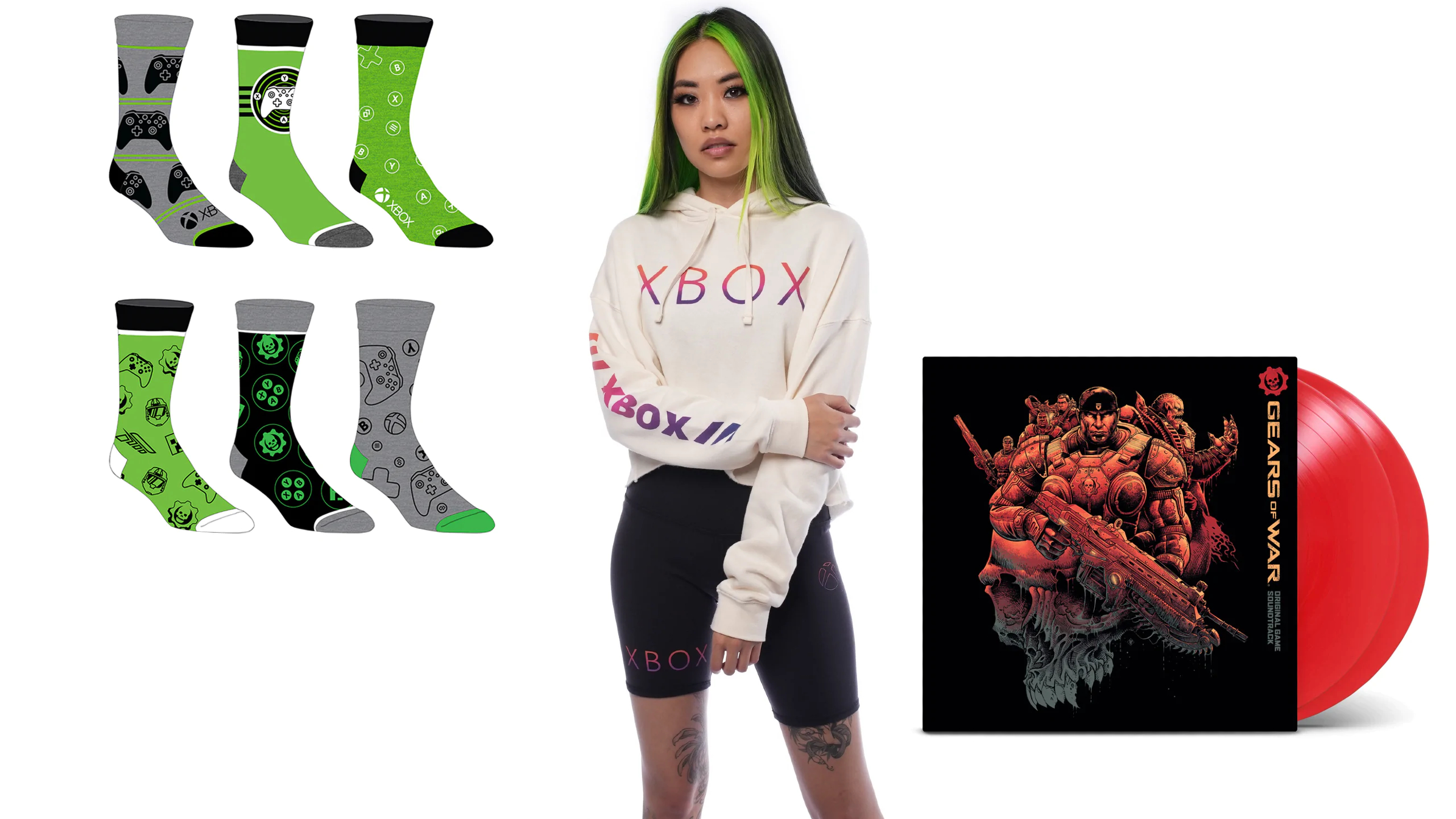 The official Xbox Gear Shop is running its own Black Friday sale on a wide assortment of licensed Xbox merch, collectibles, and apparel. The entire collection is up to 25% off, and includes plenty of shirts and hoodies, beanies and hats, collectible pins, books and vinyls, and even an exclusive Halo Infinite action figure set.
If you've been looking to deck yourself out in some sweet Xbox merch, this is the time to do it. While supplies last, Xbox is also throwing in a free pair of branded Xbox crew socks with the purchase of any sale item. If you get nothing else, at least pick up a collectible pin and get a cozy pair of socks to go with it. — Zachary Boddy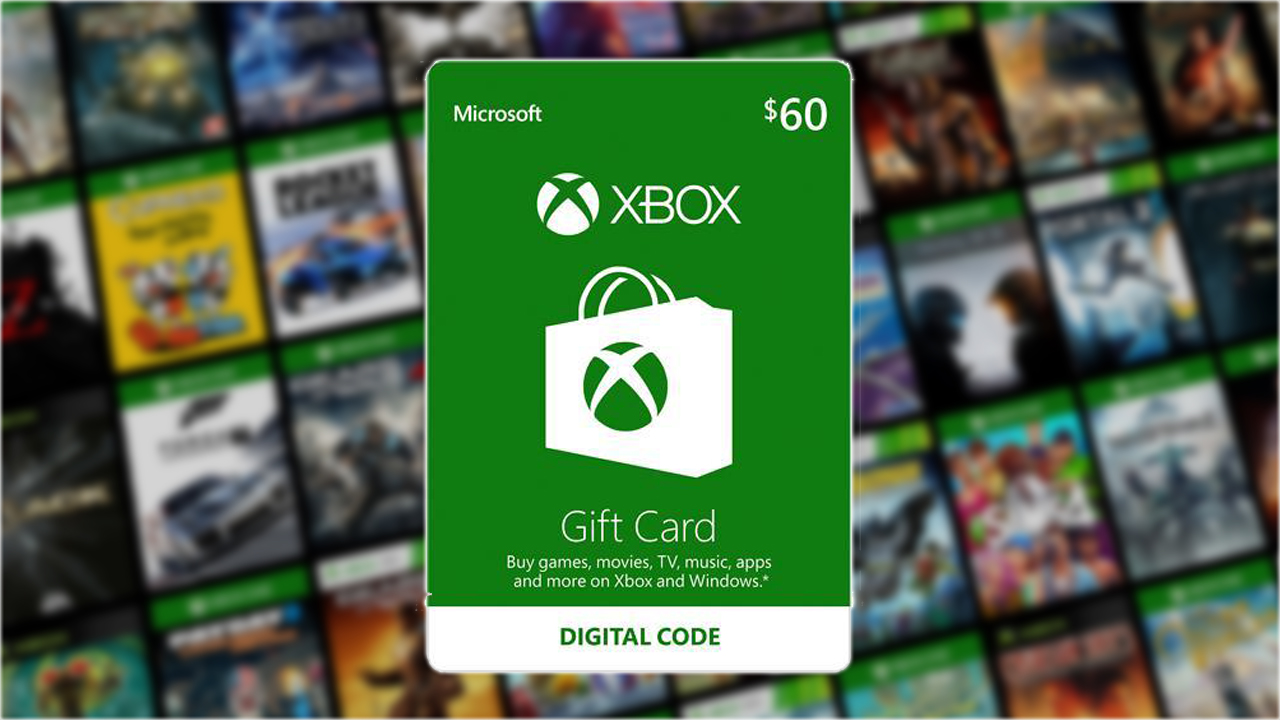 If you plan on buying ANYTHING Xbox related, start with this gift card. Buy as many as they'll let you at this discounted price (5 per customer according to the product page). You can spend the card, which you've already saved money on, on other things that are also on sale. Buy new games. Subscribe to Game Pass.
You could even put this toward a new Xbox Series X, a console we haven't really seen gone on sale. But with this gift card, you essentially get it discounted even if only by a few bucks. 
This is a Newegg Shell Shocker deal that's also a part of Newegg's Black Friday sale. Shell Shocker deals are daily deals, which means they usually have a limited quantity and could sell out at any time. Be sure to use the code BFFDAY53 to secure the discount. Grab it while you can. — J.D. Levite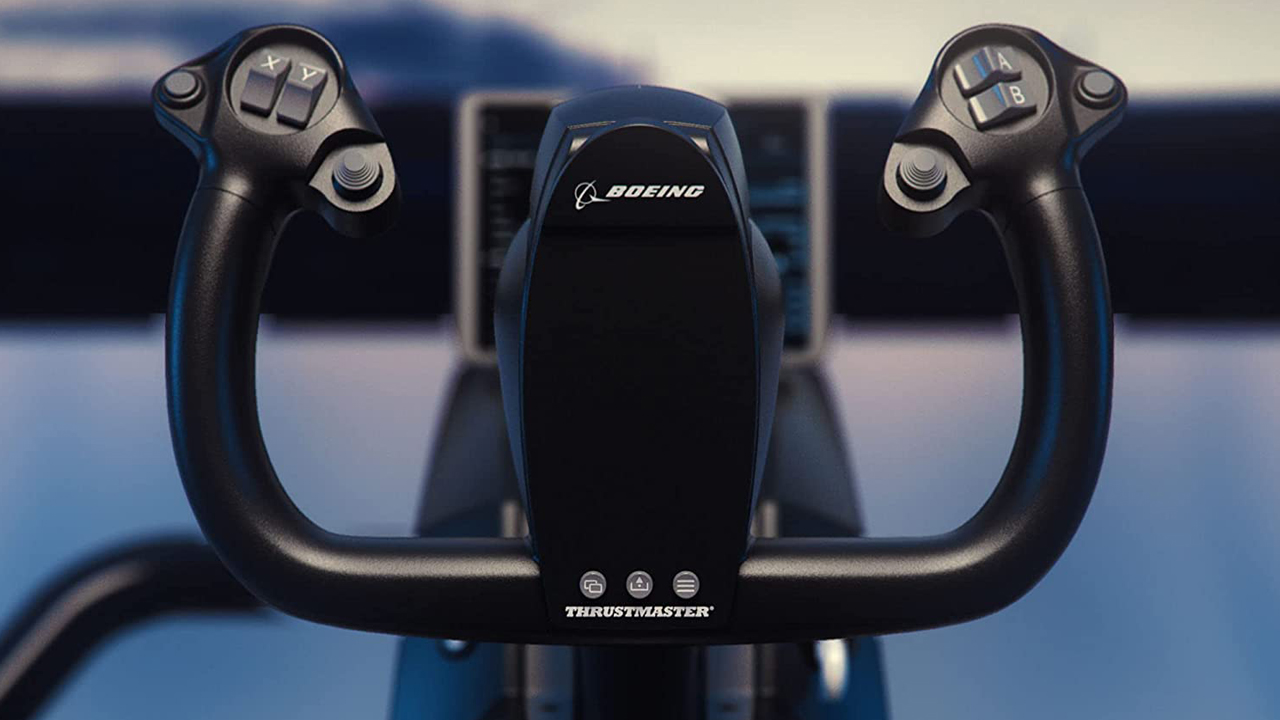 This throttle quadrant and yoke are officially licensed and designed for the Xbox Series S and Series X. They are modeled after the Boeing 787 airliner, too, so you'll feel as close to a real pilot as possible from the comfort of your couch. The system will also work with your PC. This is also the lowest direct price drop we've ever seen.
While we haven't reviewed this particular bundle, we have reviewed other systems in the Thrustmaster TCA lineup. These controls tend to feel great with accurate inputs and great build quality. — J.D. Levite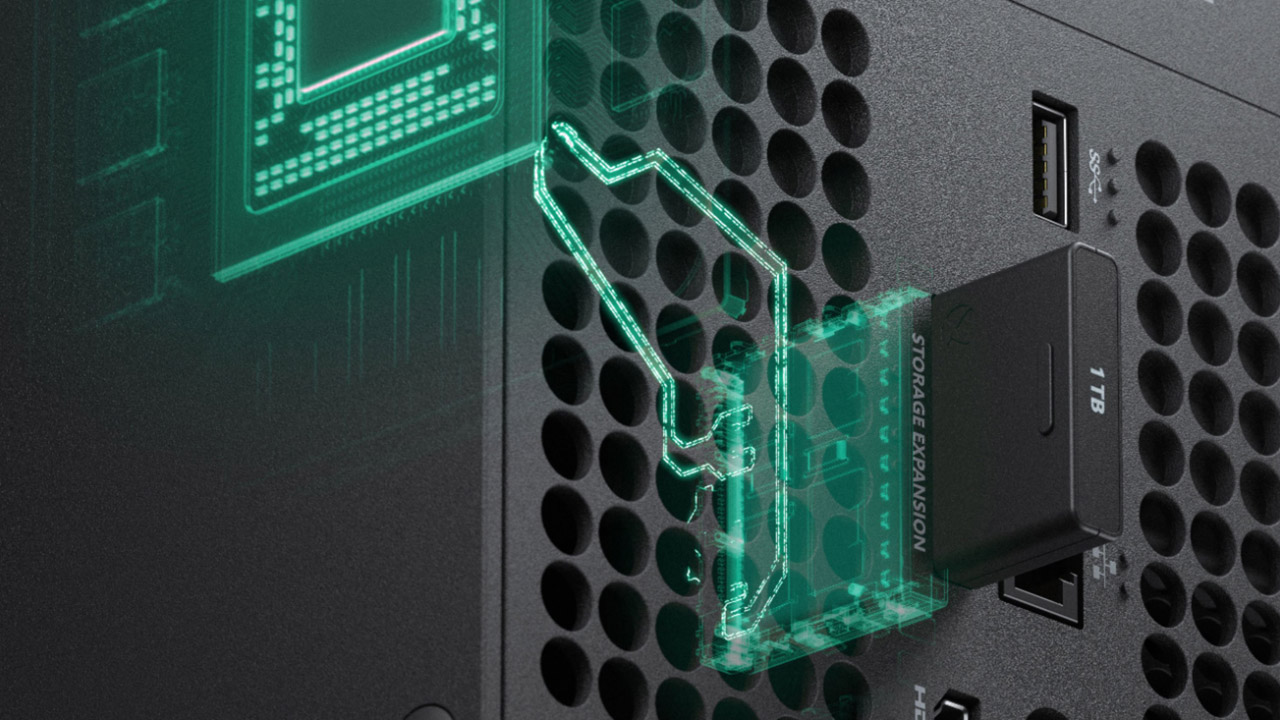 While made by Seagate, the card was designed in partnership with Xbox so it seamlessly works with both the Xbox Series S and the Xbox Series X. It even replicates the Xbox Velocity Architecture to ensure you get fast load times with all of your games, even older generation games through backwards compatibility. You'll also be able to switch between games on the console's internal SSD or this one quite easily. More to the point today, it's rarely discounted and $20 off makes that price a bit more bearable for what is an essential extra if you have Xbox Game Pass. — J.D. Levite