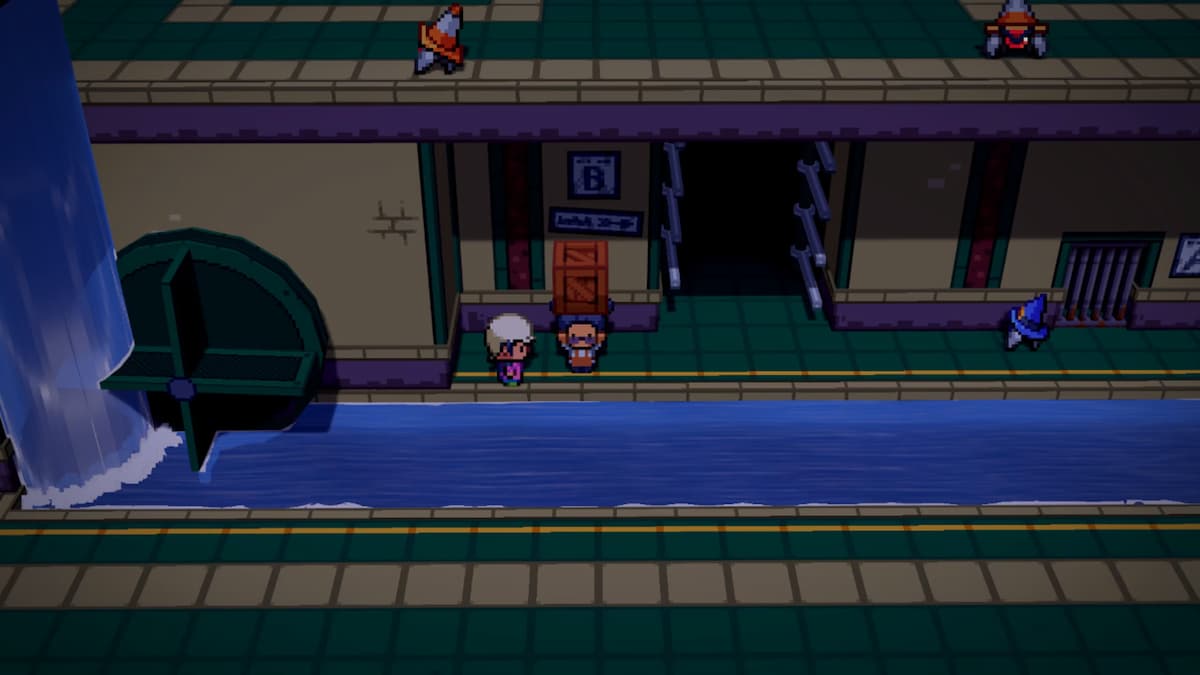 Also, Maquette
It's an indie week on the Nintendo eShop, with the highly anticipated Cassette Beasts launching on the Switch. In a nutshell, you'll record monster abilities on retro cassette tapes. Yep, it's just as unique as it sounds! Maquette is also coming out today, which is described as a "first-person recursive puzzle game" where "objects are simultaneously tiny and staggeringly huge." Consider me interested.
If that's not enough for you, there's a ton of stuff you can check out below, like Bat Boy (a take on Mega-Man) and Hello Kitty and Friends Happiness Parade. How can you not at least click on a store link for that one?
A Western Drama
AKAIITO HD REMASTER
AOISHIRO HD REMASTER
Arcade Archives Ark Area
Bat Boy
Bee in The Valley
BlackSmith HIT
Bubble Bird
Chasm: The Rift
Chronicles of 2 Heroes: Amaterasu's Wrath 
Coloring Pixels: Collection 3
End of Lines
Fantasy Tower Defense
Fights in Tight Spaces
Finally, in Love Again
Fitness Circuit 
Hello Goodboy
HELLO KITTY AND FRIENDS HAPPINESS PARADE
Home Sweet Home 
Hush Hush
Johnny Trigger 
LASERPITIUM 
Legendary Tales: Stolen Life
Marlon's Mystery: The darkside of crime
Move The Pin: Classic Logic Puzzle
Mystical Mixing 
Mythargia 
Nakana Bundle #4 
Nakana Bundle #5 
Nakana Bundle #6 (10 games) 
Onigo Hunter
PI.EXE
Pulling no Punches
Puzzle by Nikoli S Numberlink
REPLIKATOR 
RINA:RhythmERROR
Rubberduck Wave Racer
Santa's Monster Shootout
Serene Hike
Skye Tales 
Smash Out
Spectrolite
Star Gagnant
Sudoku: Casual Board Game
Super Night Riders
Terracotta
The Blind Prophet 
The Case of the Golden Idol
The Tartarus Key 
Theft Ride Legacy
To Hell with the Ugly –
To The Rescue!
True Disc Golf
Undead Horde 2: Necropolis
Vaccine Rebirth
Waifu Space Conquest
おいでませ、こくりさん – Welcome Kokuri-san –
If you missed last week's edition, here it is. For those who are interested, sales are going on for all platforms.