The PlayStation Plus August 2019 games announcement will be made next week, however before then we're going to take a shot at what games we think will be included in the PS Plus August 2019 free games line up, though if rumors are to be believed, it would seem next month's games have may have been already leaked.
Starting with…
PlayStation Plus August 2019 Games Predictions
11-11: Memories Retold
Developed by Aardman Animations and Digixart and published by Bandai Namco, 11-11: Memories Retold is a heartfelt, painterly adventure set during The Great War. Players take the role of a young Canadian journalist (played by Elijah Wood) and a grizzled German engineer turned soldier (played by Sebastian Koch), whose paths twist and entwine with the conflict itself as they grow closer together. A toweringly atmospheric work that resonates true emotion and harrowing horror in equal measure, 11-11: Memories Retold is unmissable. Check out our 11-11: Memories Retold review.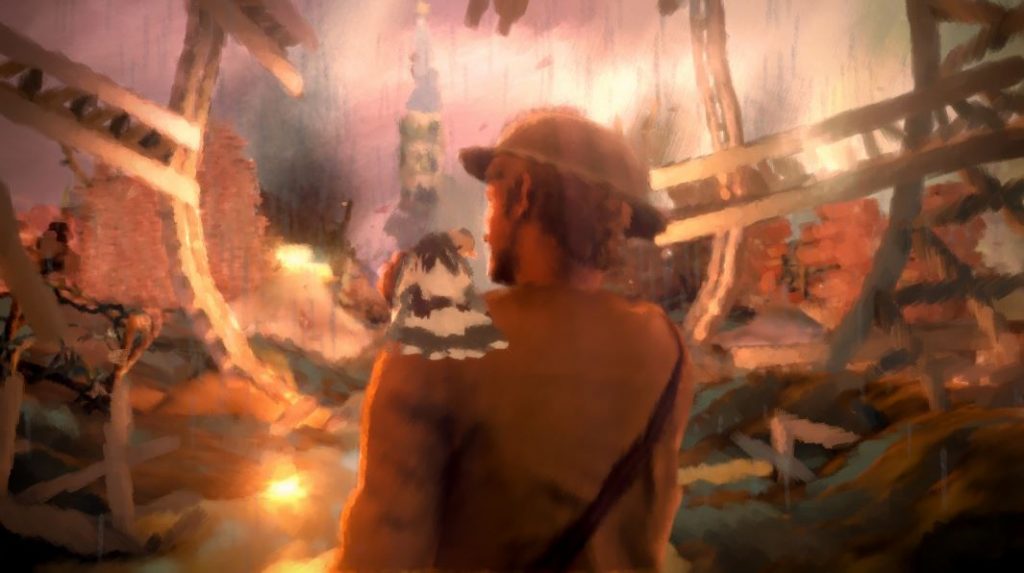 Steel Rats
A furiously visceral and action-packed 2.5D platformer set in the far-flung future where robots rule and the human rebellion must fight back using weapon-stuffed, hulking motorcycles, Steel Rats is essentially a more fun Trials Rising that combines arcade style shooting and apocalyptic themed motorcycle racing to great effect. Check out our Steel Rats review.
What PlayStation Plus Games Are Available Now?
While you wait for the PS Plus August 2019 games to arrive, you can still pick up the PS Plus July 2019 games, the excellent Detroit Become Human (Including Heavy Rain) and the retro racer Horizon Chase Turbo right now.
If you're thinking of joining PS Plus, it's also worth noting that Sony has recently increased cloud storage for the saving of PS4 game files. With a boost from 10GB up to 100GB, there's plenty of space to save your games in the cloud.
You also get access to exclusive games for free each month, alongside special discounts, full game trials and the ability to play online multiplayer games.
Then there is also the future of PS Plus – how do you think the release of PS5 will affect the service? Will it package PS Now into the offering, or, will PS Plus undergo other changes for Sony's next-generation PlayStation, such as offering new PS5 games or including PS Now into a new subscription tier to combat Microsoft's upcoming Xbox Scarlett console? Let us know your thoughts in the comments!