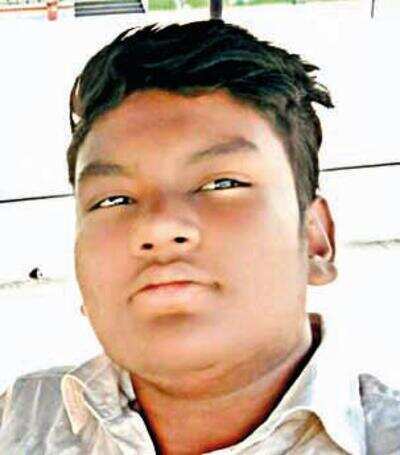 Amit Goswami
Surat: A teenager's habit of playing games on mobile phone for hours together, thereby losing sense of time and place proved to be a deadly passion.
On Monday, Amit Goswami (18) fell off the terrace of a two-storeyed bungalow in Piplod and died.
Amit, who lived in Milan Society behind Rahul Raj Mall, was playing a game on his mobile phone while lying on the terrace wall when he fell down, said the police.
Cops uspect that while playing, Goswami must have dozed off and accidentally fell on the ground floor.
Amit's father Santosh Goswami works as a driver and they live in a room on the terrace of the employer's bungalow, cops said.
According to police, at about 4.30 am when Santosh woke up to have water, he did not find Amit in the room. He went to the terrace as the boy often used to go there at odd hours to play games. Santosh, however, saw Amit's mobile phone near the terrace wall but could not find the boy. When he checked, Amit was lying on the ground floor but was conscious.
The boy was rushed to New Civil Hospital where the doctor declared him dead before admission.
"The boy succumbed on the way to the hospital. The parents told us that he often used to go to the terrace to use his mobile phone. His mother had also rebuked him a couple of times for his addiction of playing game on mobile phone," said a police official.
He added that in the past too Amit had dozed off on the terrace while playing game on the phone.
Amit had stopped schooling for over a year after failing in the Class X board exams.
FacebookTwitterLinkedinEMail